Friday, March 31, 2017

Nairobi, Kenya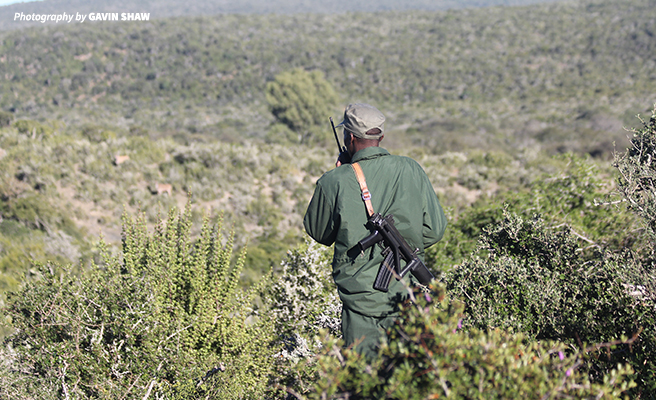 An employee from South African National Parks (SANParks) and a police officer were among the 13 poaching suspects arrested in the Kruger National Park this week. The group reportedly had firearms and ammunition in their possession. South Africa is home to the continent's largest rhino population—about 20,000 rhino—and has borne the brunt of the poaching crisis.
"Most SANParks employees, like their counterparts at wildlife authorities across Africa, are dedicated conservationists who deserve our praise for the difficult jobs they do. These are people who often risk their lives and endure harsh conditions to protect Africa's natural heritage. To have one employee undermine their work is a terrible shame," commented Dr. Philip Muruthi, vice president for species protection at African Wildlife Foundation (AWF). 
Muruthi urged that authorities continuously vet and educate their key wildlife law enforcement staff to ensure they remain committed to, and supported in, their work.
AWF provides training, gear, much-needed equipment and other support to help those on the front lines combat poachers, many of whom are well funded and heavily armed. The support AWF provides depends on the needs on the ground. For example, AWF provided funding to enable Sabi Sand Game Reserve, a private reserve neighboring the Kruger National Park, to purchase a helicopter for easier patrolling. In Zimbabwe's Mana Pools National Park, which deals with incursions from elephant poachers, AWF is working with the Zimbabwe Parks and Wildlife Management Authority to outfit and operate a ranger unit specifically created to respond to poaching incidents.