This teen walked 75 miles so elephants can safely roam
This teen walked 75 miles so elephants can safely roam
By Mike Seay | April 1, 2022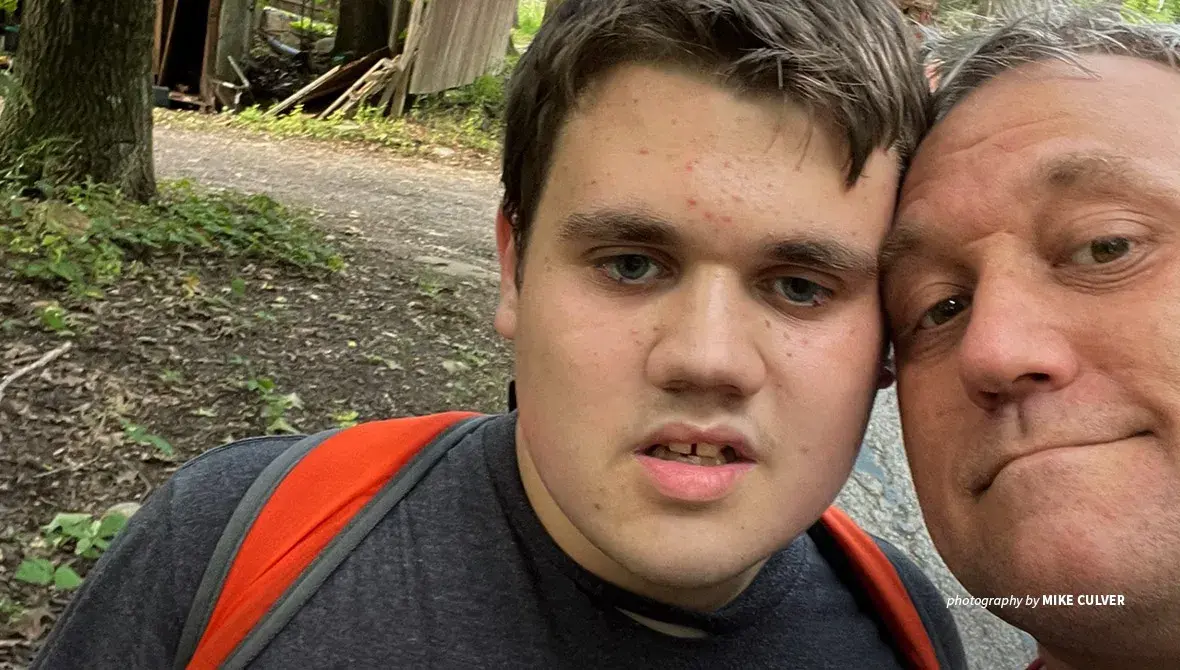 About the Author
Mike Seay is AWF's Digital Marketing Officer. Mike strives to advocate for conservation as he writes, edits, and strategizes for AWF's advocacy campaigns, e-newsletters, marketing initiatives, and website. After graduating with a B.A. in Political Philosophy, Policy, and Law from&n ... More
Elephants are not afraid to walk long distances. In 2016, one elephant walked nearly 130 miles from Kenya to Somalia in just three weeks. In 2020, 15 elephants in China set off on a 310-mile journey, capturing global attention.
Considering these viral migrations, it is fitting that 16-year-old Cole Culver's plan to raise awareness for elephants involved a long journey by foot.
Last year, Mike Culver encouraged his son Cole to find a way to give back. Some people suggested that Cole, who is autistic, should do something to benefit autism. Mike pushed him to think about others instead.
"I think it's very important for him to understand that the world does not revolve around our own issues, but around everyone's issues," said Mike.
Cole knew who he wanted to help: elephants, his favorite animal. After doing some research, Cole and his family found African Wildlife Foundation. They wanted to ensure that the money they raised was not focused narrowly on wildlife but was helping people — through human-wildlife conflict mitigation, redress for crops destroyed by wandering elephants, green jobs growth, and more.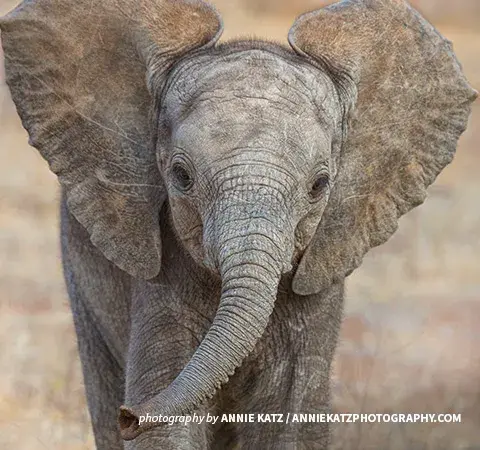 Like many elephants, Cole loves to go on long walks. In the spring of 2021, he set up a program: he pledged to walk 75 miles in two months, and others in his community in central Massachusetts would donate toward African elephant conservation.
"There are some people that have these amazing talents," said Mike. "There are artists, writers… Cole's thing is he likes to walk. He would just walk forever if he could. That was his skill that he could bring to the table."
Friends and family had spread the word about Cole's walks, and the number of gifts continued to add up. "It's just so amazing how many people contributed. Even people who just met Cole in passing would give 5 or 10 dollars."
"What we were expecting was about US$ 150," said Mike. "We ended up getting US$ 2,165."
Cole walked from April 1 to June 1, 2021. On the last day, after reaching the 75-mile finish line in the rain, Cole sent out a video to thank his supporters — followed by letters with a hand-made elephant drawing by Cole.
"I would feel sad if all the elephants were extinct," said Cole in his letter. "I am so happy you wanted to help the elephants too."
Others in Cole's life have applauded his dedication to elephants. "He is one of the kindest, politest, and sweetest young men you'll ever meet," said Rosanne Dillon, Cole's paraprofessional since 2nd grade. "I think people will be inspired by his spirit, unselfishness, and commitment to the elephant."
How can young people get involved to save wildlife?
The next few decades will be critical in the fight to stop biodiversity loss. Young people are best equipped to carry on the fight for wildlife for generations to come.
"For years, African Wildlife Foundation has acknowledged the need to actively engage the youth in conservation for the sustainability of our future," said Laurie Channer, AWF's Senior Manager, Membership. "It is so encouraging to see young people, like Cole, volunteer their time and effort to make a difference for elephants and all species."
Channer encouraged young people to follow Cole's example and get creative with how they can raise awareness for issues like species conservation, biodiversity loss, and sustainable development.
"Our young AWF members can raise awareness among their friends and neighbors, on social media, or wherever you can make yourself heard — and become a new generation of much-needed conservation advocates and leaders."
Inspired by how much he was able to help, Cole is planning to walk again this year. This time, he's upped the target to 150 miles over three months, starting in April. Here is to another successful journey for a teenager with an elephant-sized heart for helping others.
April 2 is World Autism Awareness Day
> Learn more about AWF's work to conserve the African elephant