US Congress delivers big wins for conservation in Africa
US Congress delivers big wins for conservation in Africa
By Edwin Tambara | December 9, 2022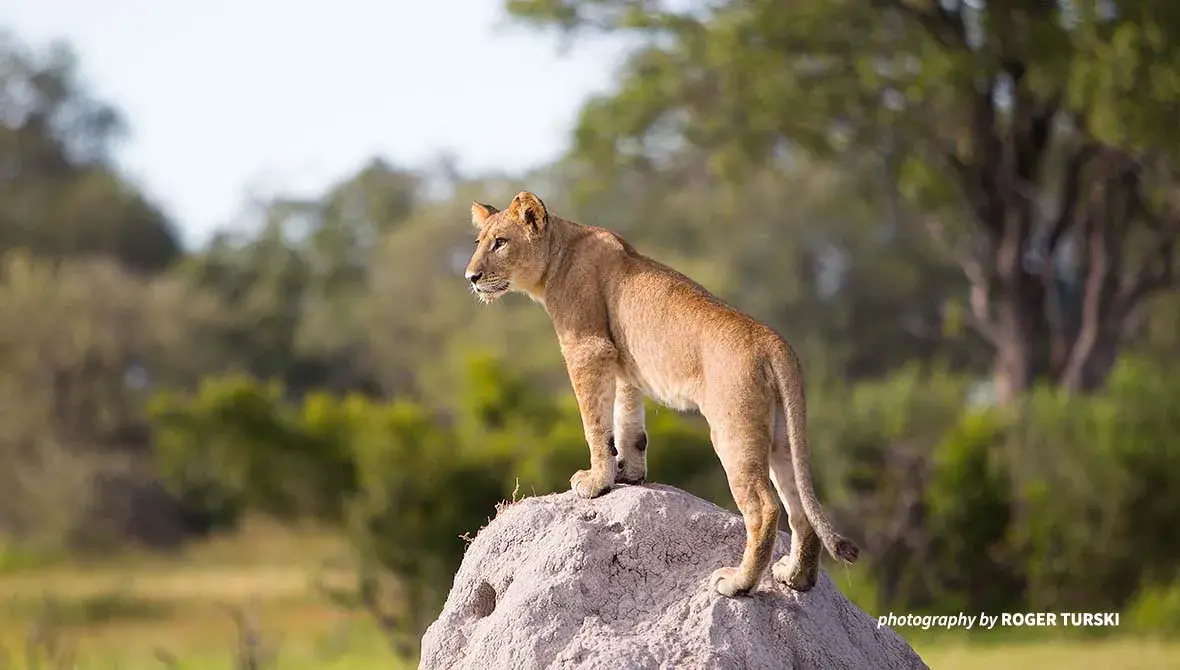 About the Author
Edwin Tambara is African Wildlife Foundation's Director of Global Leadership. He works with multilateral organizations such as the United Nations and the World Bank, as well as the U.S. and Canadian governments, to influence sound conservation policies and encourage development financing that sup ... More
After nearly a decade of debate and public advocacy, the Senate passed the Big Cat Public Safety Act on December 7, 2022, which now goes to President Biden to sign, having been passed in the House earlier this year.
This legislation will help limit who can own big cats including lions, leopards, and cheetahs in the U.S. AWF is proud to have supported this legislation and generated public interest through petitions that gathered over 39,000 signatures in support. We express our gratitude to U.S. Representatives Mike Quigley and Brian Fitzpatrick, and U.S. Senators Richard Blumenthal, Susan Collins, Tom Carper, and Richard Burr for their leadership and work towards the passage of this bill.
Importantly, the bill supports the well-being of captive big cats and secures public safety by requiring facilities to obtain a federal permit for big cat ownership. Furthermore, this legislation will address the mistreatment of big cats and reduce the danger posed to the public, including first responders who react to big cat escapes and attacks.
The Big Cat Public Safety Act contributes to the conservation of Africa's wild lions, leopards, and cheetahs—iconic African species vulnerable to local threats like habitat degradation and human-wildlife conflict, but also the international pet trade.
END Wildlife Trafficking Act amendments added to security legislation
AWF further lauds the U.S. House of Representatives for passing the National Defense Authorization Act for the fiscal year 2023 with key amendments to the END Wildlife Trafficking Act Reauthorization, marking another milestone for African wildlife conservation this week.
Led by Senators Rob Portman and Chris Coons and Representatives Buddy Carter and Grace Meng, this was a bipartisan and bicameral effort to authorize and strengthen the Presidential Task Force on Wildlife Trafficking.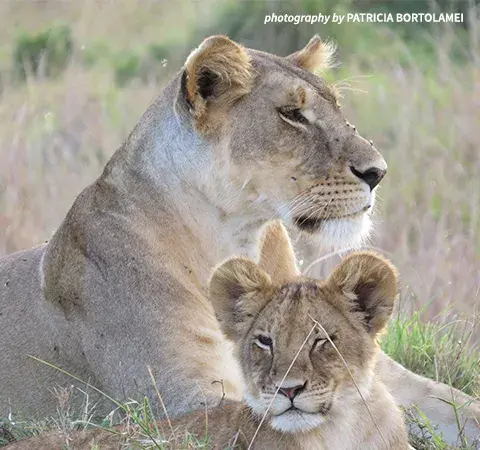 Wildlife trafficking is a major threat to security, human health, and the conservation of threatened species globally. It is also linked to other transnational organized criminal activities, including trafficking in narcotics, weapons, and people. Since it was signed into law in 2016, the END Wildlife Trafficking Act has aided in the arrest of members of wildlife trafficking networks and supported interagency efforts to tackle criminal activities globally.
In its 2021 report to Congress on the END Wildlife Trafficking Act, the Department of State, in consultation with the Departments of Interior and Commerce, identified 28 focus countries, including China, that continue to be major sources, transit points, or consumers of wildlife trafficking products. The END Wildlife Trafficking Reauthorization and Improvements Act will ensure the continuation of interagency collaboration to address wildlife trafficking in those countries by strengthening law enforcement and reducing demand for trafficked wildlife. The legislation also expands the role of technology in anti-trafficking efforts.
The National Defense Authorization Act also saw the inclusion of U.S. Senators Rob Portman and Chris Coons. The amendment for the 2023 fiscal year will reauthorize the program through 2027 at US $20 million per year. The Tropical Forest Conservation Act program "has saved over 67 million acres of tropical forest by allowing developing countries that meet certain political and economic criteria to be relieved of debt owed to the United States in exchange for their conservation efforts," as stated by the office of Rob Portman.
US support for international conservation bolsters Africa's protected areas
In another exciting development, AWF is backing a bill to create a U.S. Foundation for International Conservation. The bicameral legislation was introduced on December 7, 2022, by U.S. Senators Chris Coons and Lindsey Graham, along with the Co-Chairs of the International Conservation Caucus in the House of Representatives: Representatives David Joyce, Betty McCollum, Chris Stewart, and Henry Cuellar. The U.S. Foundation for International Conservation will promote long-term management of protected and conserved areas, among other purposes.
In Africa, systems of protected and conserved areas are the backbone of natural infrastructure underpinning the development aspirations set out in the African Union's Agenda 2063 and contributing to global goals for addressing development, climate change, biodiversity, and desertification. However, a vast majority of these areas are under-resourced, leaving them vulnerable to encroachment, conversion, and degradation.
African Wildlife Foundation underscores the importance of leveraging the economic potential of protected and conserved areas in Africa. The U.S. Foundation for International Conservation Act is a critical U.S. solution in solving the conservation financing puzzle in developing countries.
Achieving sustainable financing for conservation will require effective partnership with the private sector. By incentivizing and drawing contributions from the private sector, this foundation will help galvanize the required investment to enhance governance and management effectiveness in protected and conserved areas. At the same time, it will catalyze the direct involvement of Indigenous Peoples, local communities, women, and youth.
>Read about how Tiger King downplays the magnitude of the big cat trade