Watch: A message for World Elephant Day
By Eileen Kairu | August 11, 2023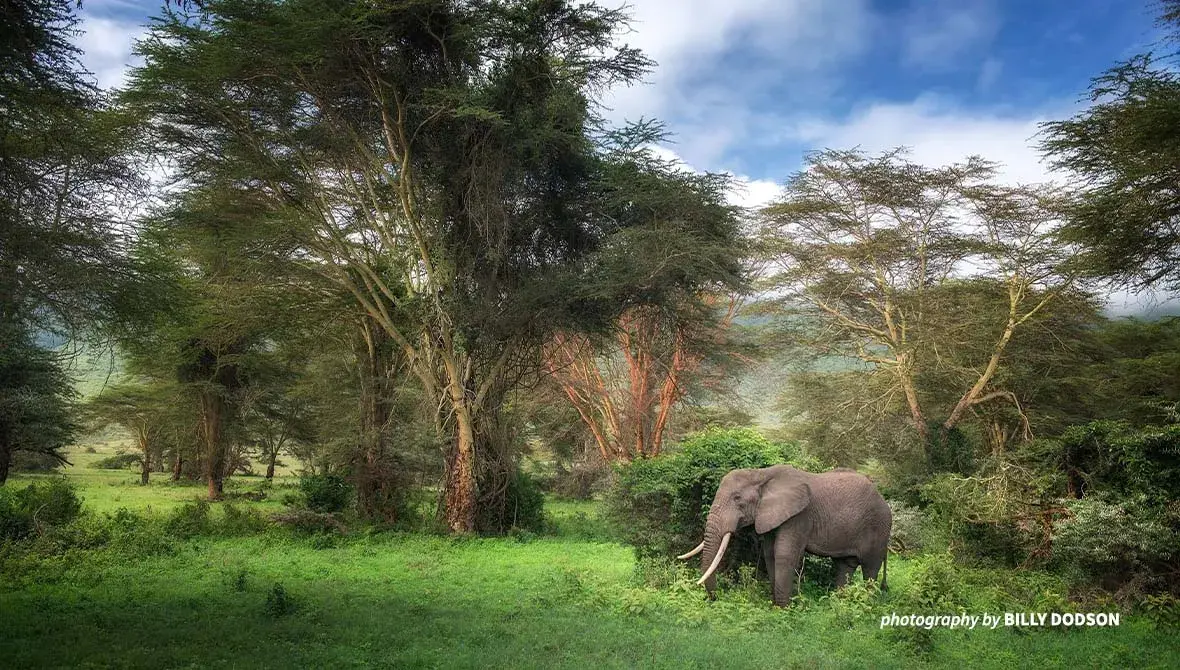 About the Author
Eileen Kairu is African Wildlife Foundation's Strategic Communications Manager. She leads in the development of creative and engaging policy and advocacy resources and campaigns that contribute to sustainable homegrown conservation solutions. Passionate to advance youth initiatives across the con ... More
In a heartfelt video message marking this year's World Elephant Day, the Botswana Minister of Environment and Tourism, H.E. Philda Nani Kereng, addresses the mounting challenge of human-elephant conflicts within her country. The minister highlights the intensifying nature of these conflicts, resulting in elephants venturing into areas previously unexplored. The surge in elephant numbers and their increasing population has led to significant losses, prompting a critical need for collaborative action.
Despite the challenges, Botswana recognizes the inherent value of elephants as a vital resource for economic growth and improved livelihoods. The minister emphasizes the importance of united efforts from various sectors, including government, NGOs, communities, local authorities, and community leaders.
Speaking passionately, the minister calls for a balanced coexistence that prioritizes the well-being of both people and elephants. Strategies to harmonize the lives of these majestic creatures and the local communities are urgently needed. The minister pledges to personally engage across the country, seeking effective solutions to this intricate human-elephant conflict.
World Elephant Day serves as a poignant reminder that these giants of the animal kingdom are intertwined with Africa's identity and prosperity. The minister's fervent appeal to value and protect these magnificent creatures resonates as a call to safeguard both natural spaces and human lives. The video embodies a collective commitment to ensure the survival and coexistence of elephants and the people they share the land with.