Why media should prioritize climate change messaging
Why media should prioritize climate change messaging
By Kaddu Sebunya | May 11, 2023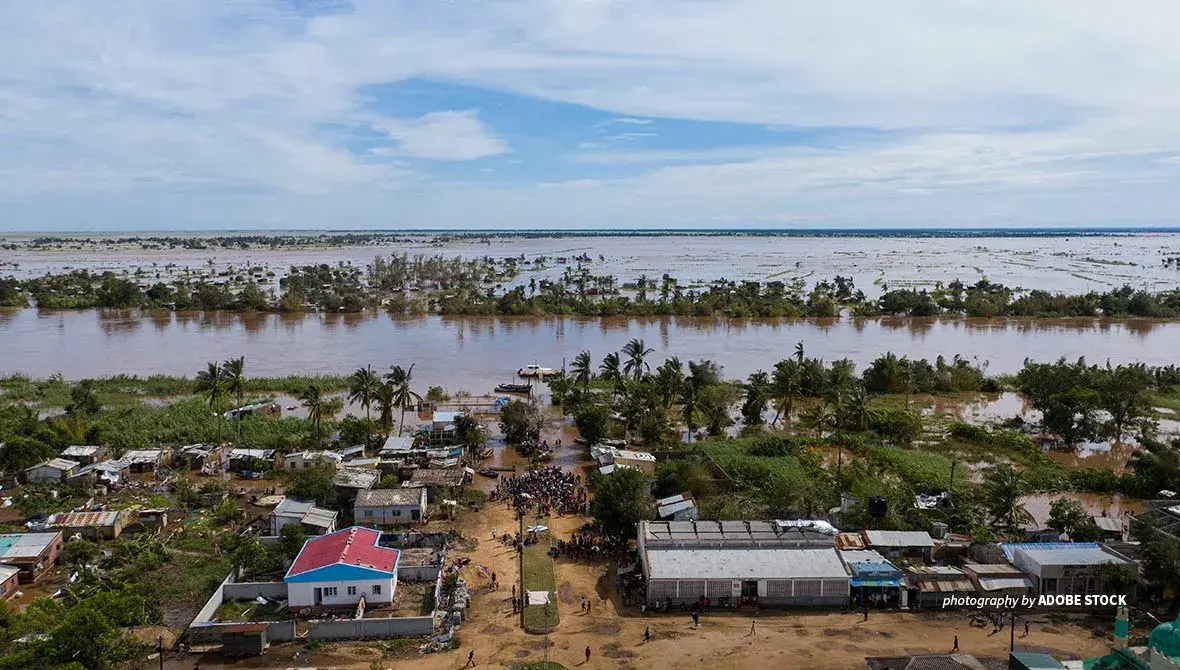 About the Author
Kaddu Sebunya is African Wildlife Foundation's Chief Executive Officer. With over 20 years' experience in conservation at grassroots, national, and regional levels, he rallies the continent's elite to lead the fight against the destruction of valuable habitats and wildlife. Kaddu believes t ... More
More than ever, it is apparent that the additional significant problems the world is facing are intertwined with climate change, which both fuels them and is crucial to our efforts to address them.
The effects of our behavior as a species can clearly be seen by the current toll on the environment. And plainly put, it is because of our unhealthy relationship with nature that we are suffering the impact of climate change as a planet.
Africa has been bearing the brunt of the crisis, from devastating droughts that ravaged wildlife and livestock in their numbers, thus rendering 22 million Africans on the verge of hunger, to experiencing the extreme opposite — dreadful floods in multiple regions across Africa — most recently in Kenya, Uganda, Rwanda, and the Democratic Republic of Congo that has surmounted to the loss of thousands of innocent lives and significant damages in property and agriculture worth millions of dollars.
Undoubtedly, Africa is now the world's most climate-vulnerable continent. Left unaddressed, these vulnerabilities will inevitably lead to more displacement and migration.
We are way past the point of making the world comfortable with news about how we are in a dire situation because the truth is, we REALLY ARE in a DIRE SITUATION.
This is, therefore, a clarion call for all media to put on their boots of valor and get ready to wade through the murky waters of uncovering the truth as to why climate change is not getting the seriousness it deserves.
We must move away from the traditional approach of journalism. When it comes to climate change, this approach is insufficient, especially where democracy is lacking. The role of the fourth estate is to hold the consumers, learning and research institutions, governments, and stakeholders accountable. The media fraternity is the bonified liability partner.
I am sure it will not come as a surprise to you to know that the major cause of our current global hunger crisis is climate change. Hunger and malnutrition, especially in children under the age of five, are most severe in countries that are highly exposed to climate extremes.
This is because many of these countries, which also typically tend to be low-income and have limited infrastructural support, are overly dependent on vulnerable agricultural systems.
In fact, 75 percent of people living below the poverty line rely on agriculture and other natural resources to make a living. Climate change, therefore, reduces harvests, compromising both a family's ability to eat and earn income.
Changes in climate are already undermining the viability and quality of major crops such as wheat, rice, and maize in tropical and temperate regions.
While a changing climate may render some crops more viable than others, the opportunities that this can provide are limited as the most vulnerable families often have little to no safety net that would allow them to pivot in their work and benefit from these alternatives.
This could eventually push 122 million more people, mainly farmers, into extreme poverty by 2030.
So, what does this mean to Africa, where more than 60 percent of the population of sub-Saharan Africa is smallholder farmers, and about 23 percent of sub-Saharan Africa's GDP comes from agriculture? Yet, Africa's full agricultural potential remains untapped.
These are the linkages that we need the media to bring out and enquire from our leaders what they intend to change to safeguard us from this scourge.
What Africans need to know and what the media must focus on telling is that conservation management and diligent environmental stewardship are fairly reliable proxies for broader good governance. Only the fourth estate has the platform and authority to present these facts to promote public discourse and push for accountability among our leaders.
It is only the media that can unite us in setting a global agenda that invests in Africa, holds us accountable, and allows us to enact policies that benefit our people and the natural resources we all depend on for our well-being. The global decline in biodiversity and ecosystem services poses a big development issue for Africa's future.
At the rate at which we are experiencing the impact of climate change, we simply cannot afford to continue doing the same things repeatedly, albeit expecting different results. Because nature has since proven that what happens in the Congo Basin does not stay in the Congo. It shows up in Europe, Asia, and even North America.
Climate change is a global issue that deserves global approaches and global responses, but only the media can get us all in the same room.
> Learn how AWF works with conservation partners and communities to conserve the Congo Basin