World Photography Day: African wildlife imagery shines for conservation
By Harleen Sehmi | August 18, 2021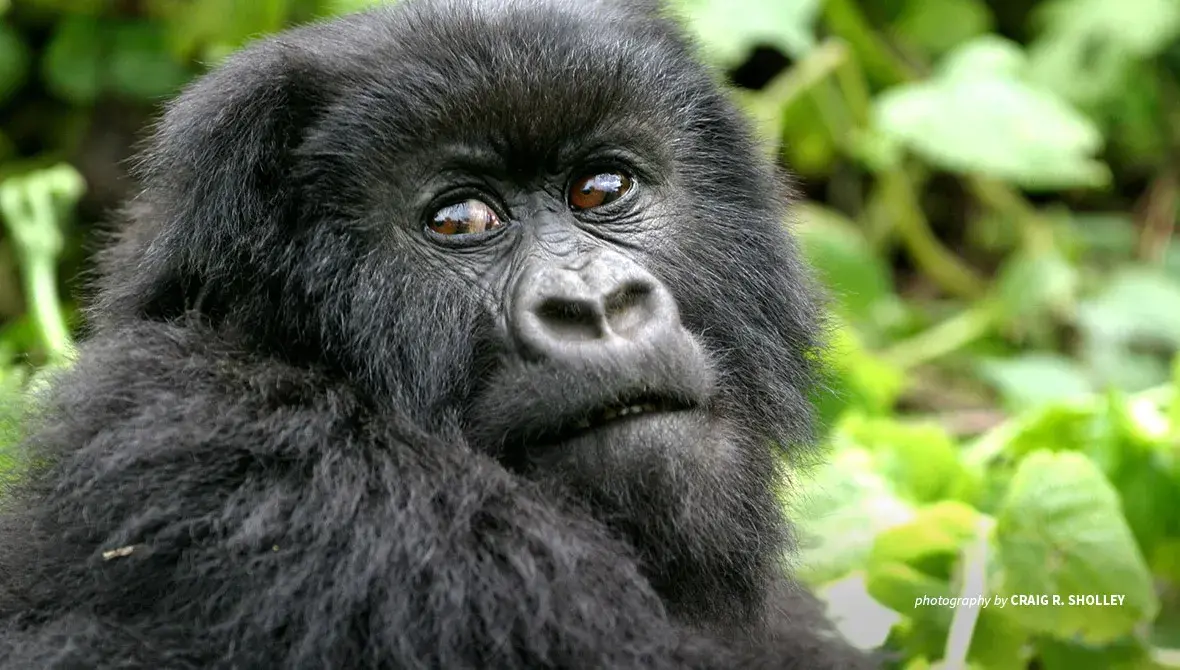 About the Author
Harleen Sehmi is the Senior Digital Content Officer at African Wildlife Foundation. She develops articles for AWF's website and publications, connecting audiences all over the world with the organization's work in diverse landscapes and showcasing the impact of community-centered conservation.& ... More
The Benjamin Mkapa African Wildlife Photography Awards celebrate the legacy of the former Tanzanian President, H.E. Benjamin Mkapa, a committed African conservation leader and long-time supporter of African Wildlife Foundation. The global photography competition created by AWF and Nature's Best Photography launched in April and will culminate in an exhibition and awards ceremony in Nairobi, Kenya as AWF commemorates its 60th anniversary.
Since entries closed in June, the judging panel has received over 8,600 submissions from 50 countries worldwide. AWF's Senior Vice President Craig Sholley, a seasoned photographer and wildlife expert, is one of the seven judges on the panel. In honor of World Photography Day, he explores how the prestigious Benjamin Mkapa African Wildlife Photography Awards will bring recognition to nature photographers and wildlife enthusiasts while spreading the message of conservation.
How does the Benjamin Mkapa African Wildlife Photography Awards differ from other photography competitions?
One of the goals of this competition is to engage broader audiences, and so we adopted new categories to provide opportunities for photographers of different levels, including African and global youth under 18. Given the nature of today's world, wherein many people have phones with cameras, we also created a category for mobile photography. Some categories are not typical for a wildlife photography competition, for instance, conflict and coexistence. Here, photographers have an opportunity to creatively consider the ways that wildlife benefits people and communities as a real asset. They can shed light on what it means to have wildlife in your backyard, with the flip side being human-wildlife conflict and how development ultimately affects wildlife and vice versa.
Combing through thousands of submissions is a hard process, but it is addictive because the imagery is so compelling. With every photograph, one is moved by what each represents in terms of wildlife behavior and the absolutely extraordinary wilderness captured in the frame. With categories that focus very specifically on current conservation issues like conflict and coexistence, interestingly, many entries reflect the work that AWF has done on a day-to-day basis for decades.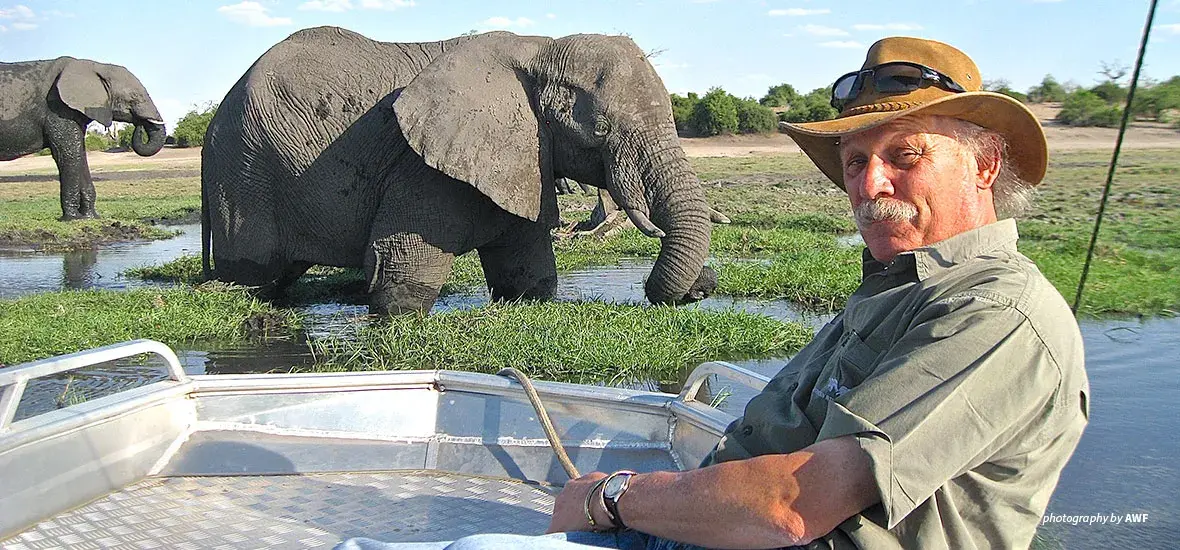 How do wildlife photographers and nature filmmakers contribute to the conservation of wild animals and natural ecosystems?
With every assignment — whether I am photographing certain wildlife species, landscapes, or conservation programs — I become further sensitized. In addition to gaining a better understanding of the subject matter, photography, for me, is a way to engage people in a manner that can potentially change their attitude and behavior about important issues.
A picture is cross-cultural and allows people to understand the story in the same manner, no matter where they come from. As such, photography is exceptionally important. It captures people's attention. An image can tell a story at a glance; it shares a clear and quick message. Take, for example, the image of a young elephant playing with a piece of plastic. A viewer will immediately recognize the convergence of wilderness and human activity and understand the wider issue.
Many people do not have the opportunity to get out into the field and see the lovely wildlife and breathtaking landscapes that appear in magazines and museums. For all photographers, this privilege comes with an important responsibility. Their images will be seen by hundreds of thousands of people throughout the world. Viewers will connect with the beauty of the photograph and be introduced to the story behind the image.
Can you describe a memorable experience when photographing wildlife in the field?
In 1995, I was a consultant on the National Geographic team that went back to Rwanda, Uganda, and the Democratic Republic of Congo after the Rwandan genocide to assess the status of mountain gorillas. We were given permission to go into the forests of Volcanoes National Park for the first time to see what had happened to the gorillas during the war. Given my background in mountain gorilla conservation and my experiences working at the Karisoke Research Center in the late 1970s, this trip was very emotional for me. I was very proud and honored to be a part of it.
I looked at our mission as a phenomenal privilege, but it was also a bit frightening — we did not know what we would discover. We had no idea how the gorillas were going to react after a year of not being visited by researchers and tourists. We tracked for a very long period of time and ultimately came upon the group. I gave a calming vocalization and tried to get closer — and suddenly the gorillas were right there in front of us. It was like nothing had changed. The gorillas were very accepting; they seemed to welcome our entry into the group. I remember one big blackback approached me very closely — more closely than he should have — and he began to play right in front of me.
National Geographic's photographer Nick Nichols and I spent five days in the midst of the habituated gorilla group of the Karisoke Research Center. It was a joyful moment for me. Ultimately our photographs showed up in a cover story for the magazine, showing how the mountain gorillas had fared during the unrest. It was an optimistic story in the end because the gorillas had survived.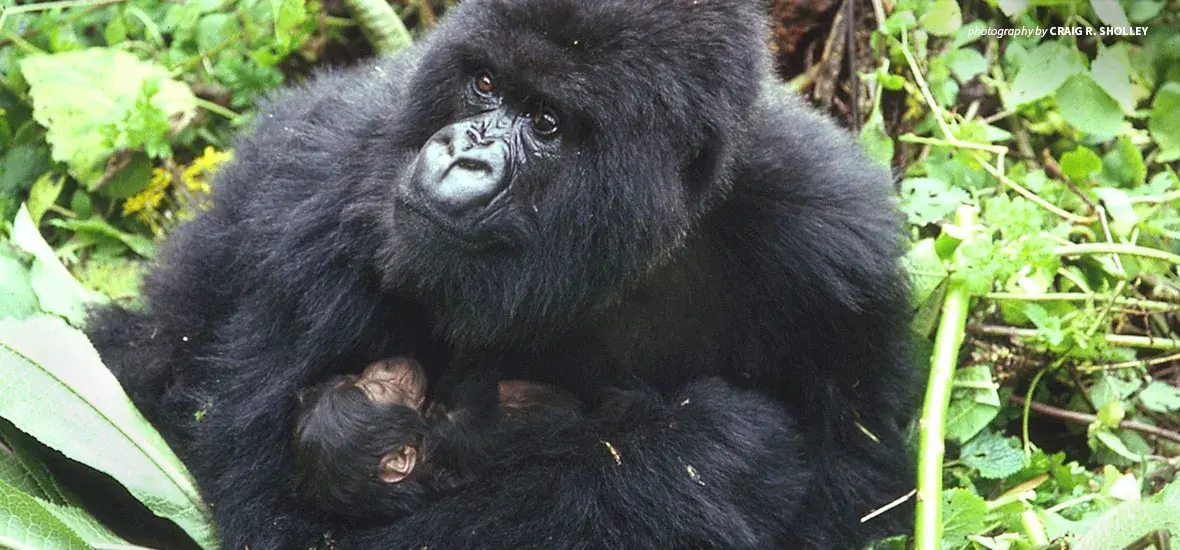 What makes a strong nature or wildlife photograph?
I remember after our first day among the mountain gorillas, Nick noticed that my photographs differed from his in a particular way even though we were shooting side-by-side. He said, "You're predicting what the gorillas are going to do. You're taking the shot a split second before I am because you know what's going to happen."
That split second will make the difference between a good photograph and an absolutely fabulous photograph. A good photographer needs technical skills and an understanding of the principles of light and composition, but one certainly has to understand your subject matter as well. One also needs to understand the location and the conditions under which you are working.
What is the value of the Benjamin Mkapa African Wildlife Photography Awards to photographers and conservation?
The beauty of this competition is that the images will be used to showcase critically important conservation stories across Africa. Winners across the various categories will gain an opportunity to share their work and commitment to new audiences, portraying the absolute magnificence of the natural world while also introducing people to complex dynamics and urgent issues in conservation.
Even during the judging process, the submissions have sparked fascinating discussions among the panel, which comprises a diverse and multigenerational group of photographers and conservationists. I am certain that the exhibition at the National Museum of Kenya in October will elicit the same enthusiasm and excitement, but it will also be educational in a manner that is constructive for conservation.
Any visitor to the exhibition will come away with a different set of opinions. This shift will positively shape how they think about why the natural world needs to be protected and how their behavior perhaps needs to change to ensure its protection.
> Learn more about the Benjamin Mkapa African Wildlife Photography Awards