Monday, March 5, 2018

Washington, D.C.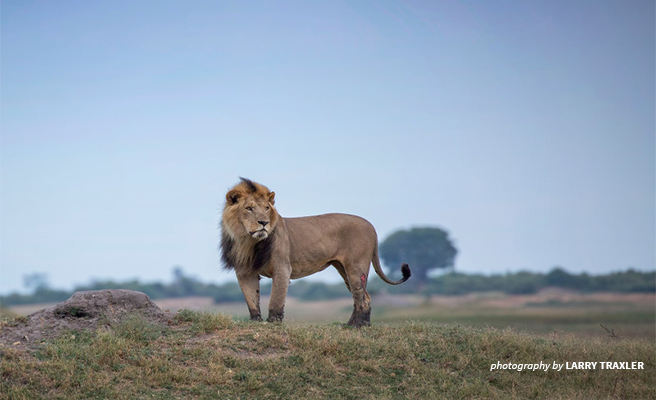 Saturday, March 3, marked World Wildlife Day 2018. This year's events across the globe were designed to draw attention to the increasingly tangible threats big cats face. From Africa to the Amazon to Siberia, big cats have quietly come under serious fire over the last few decades.
Big cats likely aren't the first animals that come to mind when envisioning the world's most vulnerable species, but problems stemming from human encroachment and interference have put dire strains on their populations. Hunting, habitat loss, and poaching have wiped 95 percent of the world's tiger population off the map in the last century. Lion populations have diminished 40% in the last two decades.
Speaking at a WWD event on Capitol Hill on Monday, the African Wildlife Foundation's director of program design and partner relations Jimmiel Mandima highlighted the importance of collaboration between governments and non-governmental organizations when tackling conservation's toughest challenges.
"The event is something that the whole NGO community tries to do every year in commemoration of World Wildlife Day," Mandima said. "We identify a member of congress that's contributing to the discourse of the conservation agenda in a positive way."
This year, Rep. Jeff Fortenberry (R-Nev.) was recognized for his commitment to the conservation community. Fortenberry's "Defending Economic Livelihoods and Threatened Animals" Act, or DELTA, aims to stimulate economic growth and promote conservation in the Okavango River Basin. Fortenberry, who was the bill's sponsor, introduced the legislation to the House in January.
Following the event, Mandima emphasized the importance of a worldwide day to highlight the challenges that wildlife, local communities, and conservationists face.
"This World Wildlife Day brought into focus the reality of the kind of threats and the kind of crime we are fighting, but the gathering itself is a reassurance that we have convergence on one vision and are willing to work as a global community to fight and win this war."