AWF Convenes First Virtual African Protected Areas Directors Meeting
Organizational Updates
AWF Convenes First Virtual African Protected Areas Directors Meeting
General Inquiries
Tel:+254 711 063 000
Ngong Road, Karen, P.O. Box 310
00502 Nairobi, Kenya
This week, the African Wildlife Foundation (AWF) convened the first virtual African Protected Areas Directors Meeting aimed at sharing lessons on the impact of the COVID-19 pandemic on park management and revenues. More importantly, the meeting went further to propose solutions to mitigate the effects in the short and long term. Ahead of the workshop, directors completed a questionnaire. The results informed discussions related to the impact of COVID-19 on protected area management and national responses.
This meeting is one of the precursor meetings leading to the African Protected Area Congress scheduled to take place in 2021. It presented an opportunity for conservation leaders to demonstrate thought leadership and imagine new models for inclusive and equitable conservation that are long-term, and to reflect on innovative ways of managing protected areas and diversifying funding models.
On opening the two-day workshop, the key speaker, former President of Tanzania, Hon. Benjamin Mkapa emphasized, "While I applaud governments for their commitment to establishing parks, most are grossly underfunded and rely on NGOs to assume a significant responsibility for their management. Nature is an investment that should be prioritized as it is our insurance policy against zoonotic diseases like COVID-19."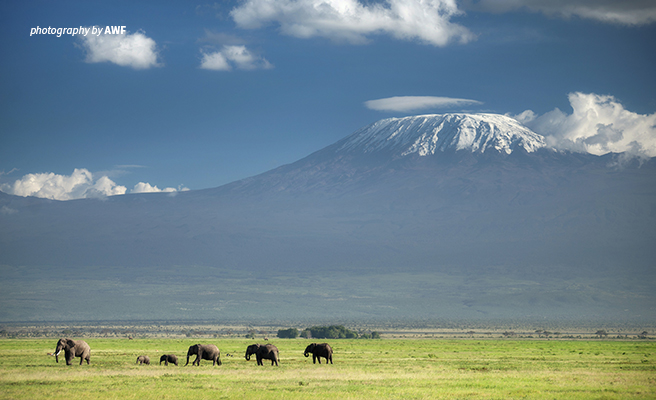 The detrimental impacts of COVID-19 have stalled various activities within protected areas on the continent. Given limited mobility of park officials due to COVID-19, technology is proving to be an effective tool in gathering intelligence and enhancing the protection of wildlife and wild lands in Africa, and now more than ever is the time to be vigilant. Equally, it is technology that enabled the conservation leaders to meet and interact virtually.
Africa's protected area network is significant, and its biodiversity is vital for the tourism industry in several countries. At the same time, it supports community livelihoods and local enterprises. COVID-19 has revealed that with better funding protected areas can reduce the likelihood of future pandemics by limiting the proximity between humans and wildlife. The protected area network underpins resilient and sustainable economies by conserving nature and therefore needs to be strengthened.
"One of the key outcomes that Africa should see from thought leaders such as the directors present at this meeting is a coalition of like-minded Africa that actively strives to position nature at the center stage of economic development," Kaddu Sebunya, AWF CEO concluded while commending the participants for their realistic action points and appreciation of the importance of information sharing across multiple sectors.
The COVID-19 pandemic exposed a lack of preparedness by the countries that participated in the meeting concerning the impact on protected areas. Hence there was a recommendation to strive to develop guidelines and policies that will mitigate the recurrence of such pandemics. Participants recognized the need to collaborate with respect to information, tools, and cross-border responses to shared problems. The meeting, therefore, proposed the establishment of African Environmental Emergency Preparedness and Response Policy and Guidelines.
"It is imperative for us to have a collaborative approach going forward. This is a gap many have identified, and now there is a chance to do things right. As we strive to develop guidelines and policies that will mitigate the recurrence of such pandemics, we need to work together," Dr. John Waithaka, Commissioner for IUCN's World Commission on Protected Areas highlighted.
Conservation has always been perceived as a stand-alone sector with limited significance to economic development. This perception results in most governments underfunding protected areas and efforts at biodiversity conservation. COVID-19 has exposed the fallacy of this thinking since we know that nature underpins development. The COVID-19 pandemic has made clear the link to the health sector, the tourism industry, the well-being of people, and the general economy.