Press Release
AWF on UN Climate Change Report: Global Commitments Can Reverse Biodiversity Loss
General Inquiries
Tel:+254 711 063 000
Ngong Road, Karen, P.O. Box 310
00502 Nairobi, Kenya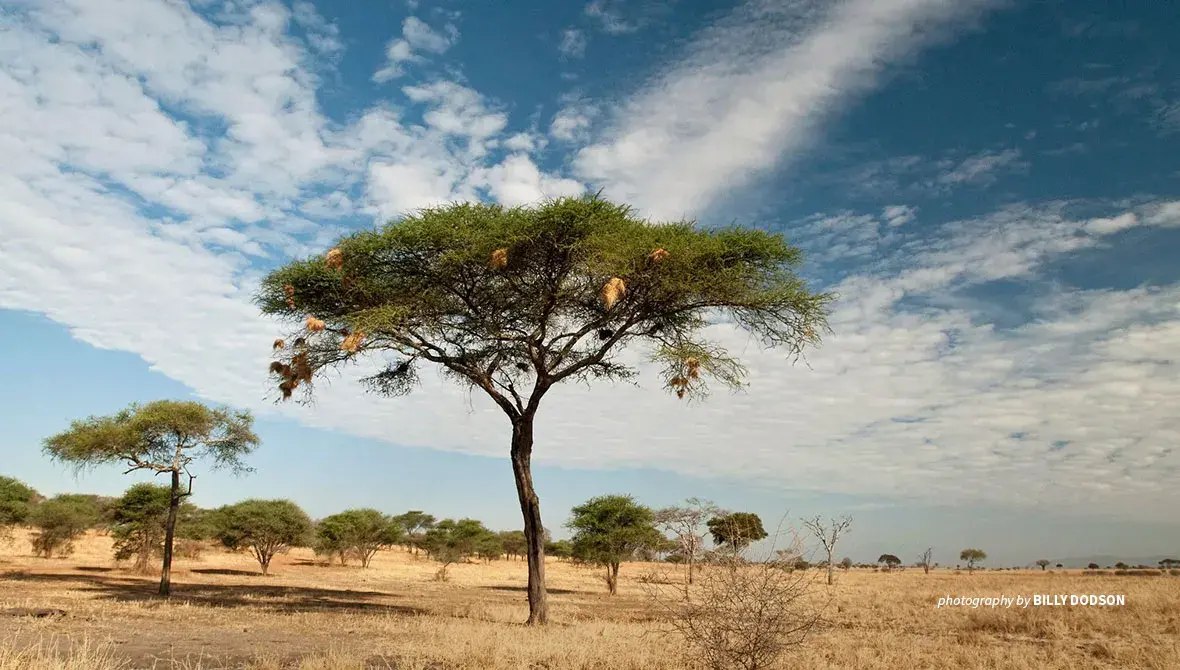 NAIROBI, KENYA (March 1, 2022) — The African Wildlife Foundation (AWF) applauds the experts and contributors to the Climate Change 2022: Impacts, Adaptation and Vulnerability Intergovernmental Panel on Climate Change (IPCC) report for an in-depth analysis that for the first time shows clearly the interdependence of climate and biodiversity, with people at the center of ensuring that we close the growing gap to irreversibility.
Integrating all aspects that contribute to human well-being is the only way experts say we can deal with the increasing risks propelled by human activity. The report emphasizes that climate change is a global issue that requires practical local solutions and calls upon nations to prioritize risk reduction and investments that contribute to reversing biodiversity loss and adapting to climate change.
The impact of climate change risks and adaptation in cities has been highlighted prominently in this report. As many African nations embrace the change needed to rethink and redefine development, experts highly recommend the creation of more green spaces with a keen focus on renewable energy sources to unlock more opportunities for climate action as nearly half of the world's population resides in urban centers. 
AWF strongly agrees that action needs to be taken within all spatial dimensions, from rural to urban. We need to work together to tackle all these challenges involving everyone from governments, the private sector, civil society, and most importantly to the local communities whose homegrown solutions are required to help us move forward.
We call upon all countries to work towards accomplishing their Nationally Determined Goals (NDCs) as they aim to slash their emissions from fossil fuels while curbing deforestation. We reiterate the need to invest in ecosystem resilience programs that will see communities flourish as they continue to protect and conserve nature. An increase in investments in innovation systems and technology advancements is required to create sustainable mechanisms that contribute to sustainable social and economic growth.
In a statement, Kaddu Sebunya, AWF CEO said, "Leaders cannot ignore this plight any longer. This report calls for immediate action that needs to be implemented within the next decade with scientists recommending that the world cuts its emissions by 45 percent by 2030. Without the proper leadership and achievable commitments, we might be setting ourselves up for failure. There is no room for error; climate change calls for global action and effort because no country — no continent — will solve these problems alone. We must all work together to be successful. The time is now so let us analyze which proposed adaptation strategies in the report can be implemented in the different landscapes and context and walk the talk."  
AWF encourages all nations to utilize this resource in their budgeting processes as these viable solutions offered need to be executed as this directly affects our health and well-being as well as our future within this planet. We applaud the existing commitments made towards climate adaptation and mitigation from various state and non-state actors, but we need to see more commitments from developed nations as the world prepares to meet in Egypt for the U.N. Framework Convention on Climate Change conference later this year.