Organizational Updates
Charles R. Wall Young African Policy Fellows: Equipping Young African Biodiversity Negotiators
General Inquiries
Tel:+254 711 063 000
Ngong Road, Karen, P.O. Box 310
00502 Nairobi, Kenya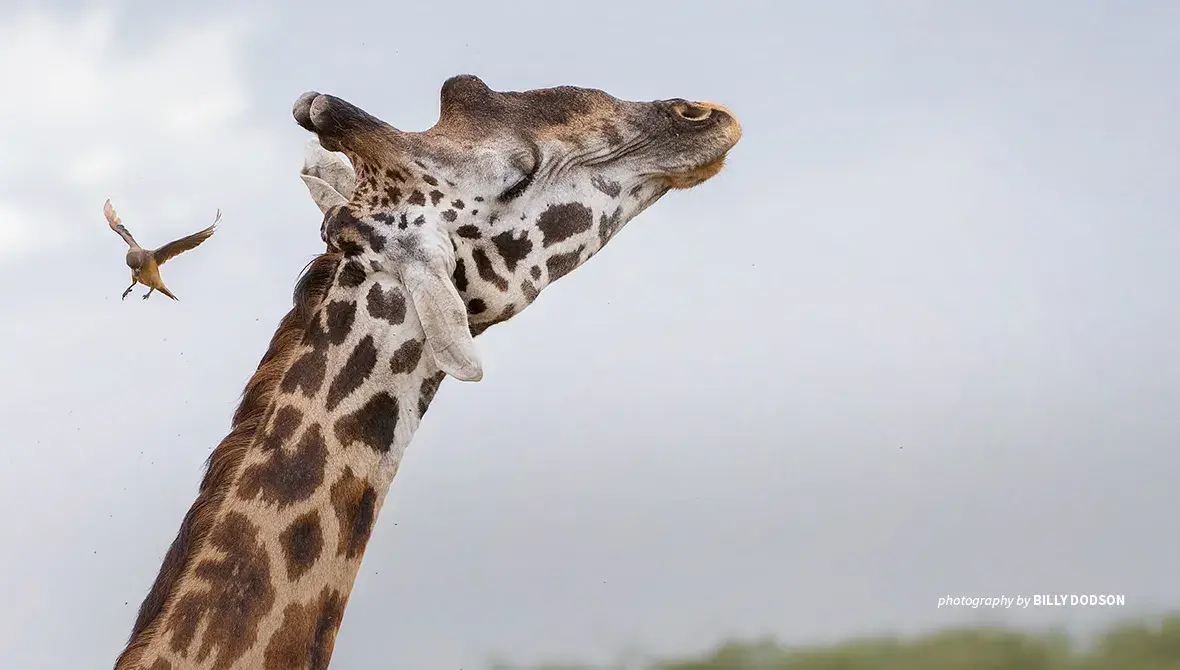 (NAIROBI, KENYA - March 31, 2022)  The African Wildlife Foundation (AWF), in partnership with the United Nations Environment Programme (UNEP), today launched the Charles R. Wall Young African Policy Fellows Program.
The aim is to build a pool of young graduates and professionals that will directly support and inform Africa's biodiversity and environmental sustainability-related policymaking decisions. In addition, the program will enable young African leaders to engage in international biodiversity governance, especially within the Convention on Biological Diversity (CBD) and related multilateral environmental agreements.
This initiative seeks to strengthen the policymaking skills of young African leaders and offer them more opportunities in policymaking processes to address biodiversity challenges facing the continent. A group of 15 young leaders from across the continent will join the first cohort set to commence in May 2022.
This engagement falls under the broader Charles R. Wall Leadership Program that aims to enhance African-led solutions and effective conservation leadership through two distinct capacity-building programs: The African Policy Fellows Program and the Conservation Leadership Management Program, which is set to be relaunched later this year. Mr. Wall's invaluable contributions to AWF, including his 10-year leadership service as a trustee of the AWF Global Board of Trustees, are also demonstrated by his deep passion for and commitment to a people-centered approach to conservation. His dedicated investment in conservation education and leadership development efforts continues to impact young people and communities across the continent, helping to build conservation efforts that are increasingly African-led.
Speaking during the launch, Levis Kavagi, UNEP's Ecosystems and Biodiversity Coordinator in Africa, stated, "This program is birthed on the need to better organize and articulate the young African voice in continental and international forums in pursuit of Agenda 2063 or the Africa we want, whose aspirations emphasize the role of nature and biodiversity in transforming the continent's sustainable development."
The partner organizations urge young people aged 20-35 years to participate in this one-year training program, which will include virtual workshops, training sessions in Nairobi, as well as several opportunities to engage in national, regional, and international policymaking meetings and conventions.
"The African youth have demonstrated elevated capacity to champion the implementation of the sustainable development agenda on the continent and the African Wildlife Foundation is committed to walking this path together with them. This program will expose the leaders to international policies, how they are negotiated, and how best to maintain the engagement through strategic networking," Simangele Msweli, AWF's Senior Manager, Youth Leadership Program noted.
Applications will only be accepted online. For questions, please send an email to charleswallfellows@gmail.com with the subject line title Charles R. Wall Young African Policy Fellows. Only successful applicants will be contacted.
More information on the eligibility criteria and the application form can be found here.
About African Wildlife Foundation
The African Wildlife Foundation is the primary advocate for the protection of wildlife and wild lands as an essential part of a modern and prosperous Africa. Founded in 1961 to focus on Africa's conservation needs, we articulate a uniquely African vision, bridge science and public policy, and demonstrate the benefits of conservation to ensure the survival of the continent's wildlife and wild lands.
About United Nations Environment Programme
UNEP is the leading global voice on the environment. It provides leadership and encourages partnership in caring for the environment by inspiring, informing and enabling nations and peoples to improve their quality of life without compromising that of future generations.
MEDIA CONTACTS: For more information or to arrange interviews, contact Wambui Odhiambo, AWF Media Specialist, at wodhiambo@awf.org or Mohamed Atani from the UN Environment Programme at mohamed.atani@un.org