Rhino Conservation Action Plan
Critically endangered black rhino lost an estimated 97.6% of its population since 1960 with numbers bottoming out at 2,410 in 1995. When you support African Wildlife Foundation, you aid in the conservation and growth of endangered species like the rhino.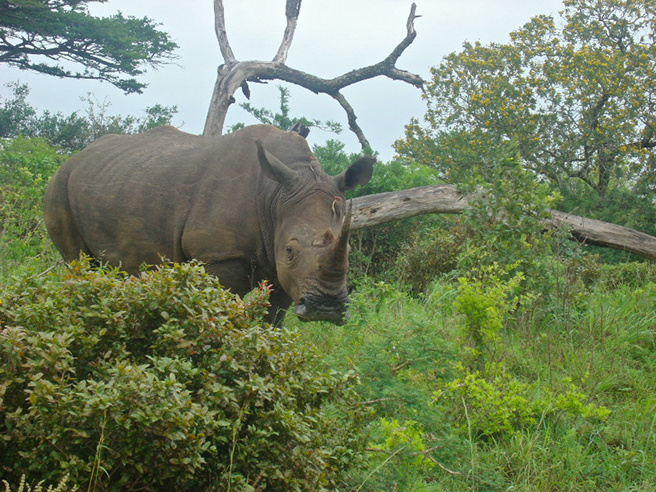 It was a cool and rainy morning for a game drive. The weather and lush green landscape, combined with the curves in the road, made it difficult to spot wildlife until we were within close proximity.
By Peter Knights, Executive Director of WildAid
Experts in rhino conservation met last week in Nairobi convened by the African Wildlife Foundation (AWF) and Kenya Wildlife Service (KWS) in response to a rhino poaching epidemic gripping South Africa and Zimbabwe, which reached a record high in 2011—poaching in South Africa alone leapt up 33% in just a year, with an estimated 448 rhinos killed for their horns compared to 13 killed in 2007.