Weight
39 to 82 kilograms (88 to 181 pounds)
Size
1 to 1.5 meters in length (3 to 5 feet) .6 meters at the shoulder (24 inches)
Life span
18 to 23 years in the wild
Habitat
All savanna types, rainforests, woodlands, and thickets
Diet
Insectivorous, Myrmecophagous
Predators
Humans, lions, leopards, hyenas, pythons
Tongues can be up to
30
centimeters long
Give birth to
1
newborn every year
Can dig nearly
1
meter in 15 seconds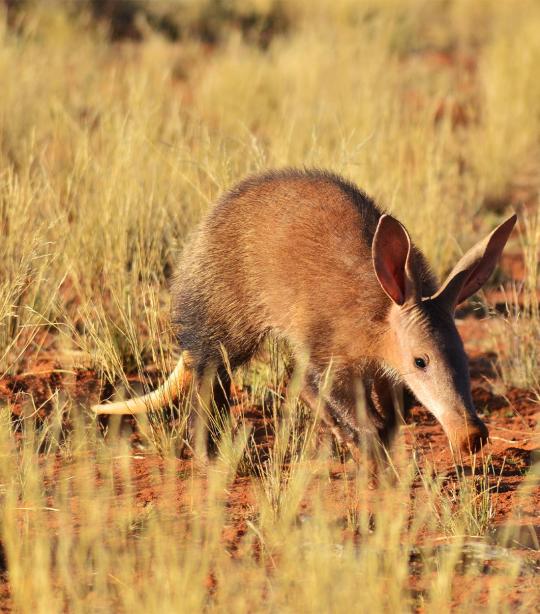 Challenges
Aardvarks are hunted by humans.
Many African tribes hunt this animal for its meat and sometimes use its body parts as charms—the teeth are believed to prevent illnesses. Other animals, like lions, hyenas, and leopards are its natural predators in the wild.
Habitat loss is also a threat to aardvarks.
As human populations grow, logging, agriculture, roads, and settlements destroy their habitats.
Solutions
Our solutions to ensuring the aardvarks' continued existence:
Work with communities.
AWF engages communities living near aardvark habitats to create sustainable solutions for agricultural and settlement growth by providing incentives and training on best practices.
Educate the public.
We work to provide awareness of the lack of any medicinal or magical properties of this species.