Size
17 to 23 centimeters in length (7 to 9 inches)
Life span
3 to 4 years in the wild, up to 11 years in captivity
Habitat
A variety of climates and terrains; savanna and grassy areas with light undergrowth.
Gestation
Between 35 and 58 days, depending on the species
Predators
Large birds, most carnivores, humans
There are
17
species of hedgehog
There are approx.
6,000
quills on a hedgehog
Their home range is
110
meters from its nest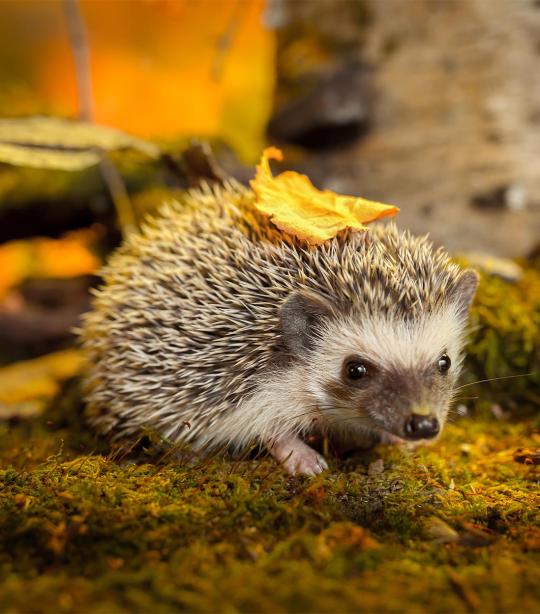 Challenges
Humans are pushing hedgehogs out of their habitats.
As human populations grow and increase agricultural activities, expand settlements, and construct roads, these small mammals are losing their living spaces.
Solutions
Our solutions to conserving the hedgehog:
Provide education on sustainable growth.
African Wildlife Foundation educates communities about the importance of sustainable practices for agricultural and settlement growth by providing training on best practices and incentivizing conservation agriculture when appropriate.
Bridge the gap between conservation and tourism.
AWF brings together private investors with local communities to develop tourism in areas rich with wildlife by constructing conservation tourism lodges, like The Sanctuary at Ole Lentille, in Kenya. The lodge provides sustainable income for the community and the 20,000-acre conservancy is a safe home to wildlife.