Weight
95 to 300 grams (3 to 10.5 ounces)
Size
Average 130 millimeters in length (about 5 inches)
Life span
No longer than 3 to 4 years in the wild; up to 14 years in captivity
Predators
Eagles, owls, genets, and large snakes
Have up to
18
distinct vocalizations
There are
4
subspecies of bush baby
Native to more than
25
African countries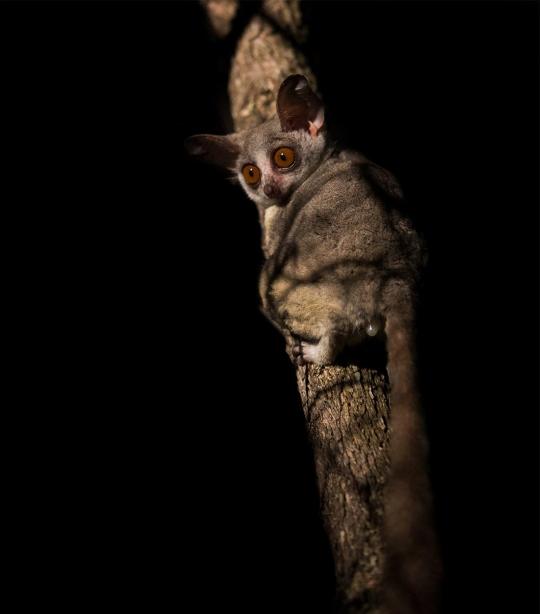 Challenges
They are losing living space.
As human populations grow, they encroach on wildlife habitats as they build new settlements, increase agricultural production, and construct new roads.
Solutions
Our solution to ensuring the continued survival of the bush baby:
Develop conservation tourism.
African Wildlife Foundation brings together communities and private investors to construct conservation tourism lodges like The Sanctuary at Ole Lentille in Kenya. The lodge provides sustainable income for the community, and the 20,000-acre conservancy is a safe home to a variety of wildlife.