Weight
180 to 240 kilograms (395 to 530 pounds)
Size
115 to 125 centimeters at the shoulder (45 to 50 inches)
Life span
Up to 20 years in the wild; about 22 years in captivity
Predators
Lions, hyenas, African wild dogs
Live in herds of up to
600
animals
Population of
373,000
the Gemsbok species
Private land holds
45%
of the population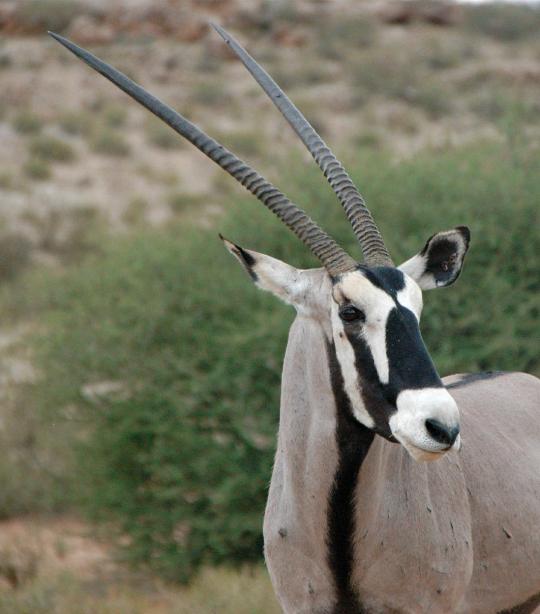 Challenges
Oryxes are hunted by humans.
Local communities hunt these large antelopes for their meat and hides, and in many cultures, their horns are sought after as charms.
They are losing habitats to humans.
During the 19th and 20th centuries, Gemsbok populations rapidly decline due to human expansion in South Africa. This species' habitat is decreasing as human populations grow and expand, resulting in growth of agriculture, settlements, and roads.
Solutions
Our solutions to protecting the oryx:
Set aside space for wildlife.
African Wildlife Foundation works with governments and villages to designate wildlife corridors — large swaths of land that oryxes use to roam freely and safely from one park, or country, to another. Corridors link protected areas and allow wildlife to follow rains or travel to their calving grounds.
Develop conservation tourism.
AWF brings together communities and private investors to construct conservation tourism lodges like The Sanctuary at Ole Lentille in Kenya. The lodge provides sustainable income for the community, and the 20,000-acre conservancy is a safe home to a variety of wildlife.