Weight
9 to 18 kilograms (19 to 40 pounds)
Size
60 centimeters in length (23 inches)
Predators
Hyenas, leopards, hunting dogs
There are
19
recognized subspecies
Can jump up to
1.5
meters in the air
Native to more than
35
African countries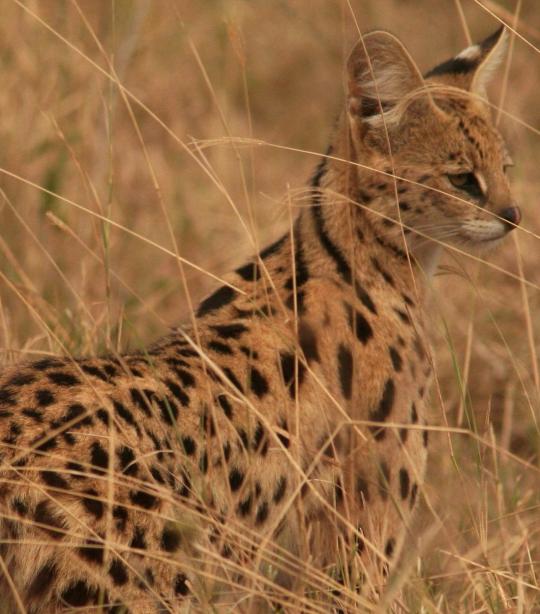 Challenges
Servals are hunted by humans.
These cat's spotted coats are sometimes marketed as young leopards or cheetahs and can attract a hearty price on the black market. This, as well as their tendency to attack poultry, makes them a target for hunters. Consequently, servals are no longer found in heavily populated areas.
Solutions
Our solutions to protecting the serval:
Engage wildlife scouts.
African Wildlife Foundation works with communities who live in close quarters with wildlife and equips scouts with essential tools, such as Global Positioning System (GPS)-monitoring devices and vehicles. As a result, AWF is able to ensure enhanced protection of wildlife in these regions as well as provide additional employment opportunities to local communities.
Foster symbiosis between wildlife and people.
AWF works with communities living in close proximity to wildlife to incentivize conservation. In exchange for refraining from retaliatory killing or killing for products, like fur, communities receive training in sustainable, and more productive, agriculture techniques that lead to enhanced food and economic security.