Size
Almost 2 meters tall (5.7 feet)
Habitat
Open wetlands, moist grasslands, and seasonal floodplains
Estimated population of
7,700
inidividuals
Have a wingspan of
2.5
meters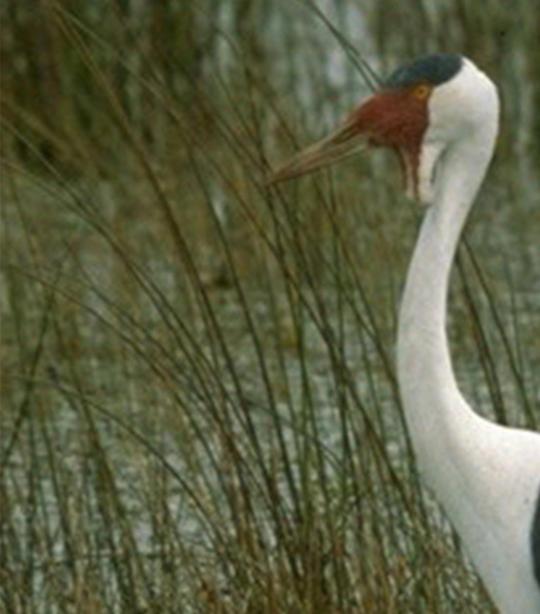 Challenges
Agricultural expansion is threatening the crane's habitat.
These cranes are the most wetland-dependent of Africa's crane species, and its distribution is reliant upon annual river basin flood patterns. Agricultural expansion is the leading cause of loss and degradation of its wetland habitat.
Solutions
Our solutions to conserving the wattled crane:
Restore and rebuild habitats.
The 7,000 square-kilometer Banhine National Park is home to extensive inland wetlands and is a key source of water in the arid lands surrounding it. Only a remnant of the park's once significant wattled crane population remains today. African Wildlife Foundation is working with Mozambique Ministry of Tourism on conservation initiatives for Banhine. AWF conducted an aquatic survey that inventoried resources and is working on rebuilding the park and its habitats.
Set aside protected land.
AWF works with communities and private operators on conservation tourism initiatives that set aside land for wildlife and provide income and jobs for the community. In the Okavango Delta of Botswana, AWF helped the local community take charge of the Santawani Lodge. The lodge is now managed entirely by the community, and its existence is tied to the conservation of 8,000 hectares (about 20,000 acres) ­— making the local economy dependent on conservation.