Scientific Name
Giraffa camelopardalis ssp. peralta
Weight
Up to 1,300 kilograms (2,800 pounds)
Size
Up to 6 meters tall (19 feet)
Lifespan
Up to 25 years in the wild
Predators
Lions, leopards, hyenas, wild dogs, humans
Can weigh up to
1,300
kilograms
Live in herds of about
15
members
Approximately
607
individuals left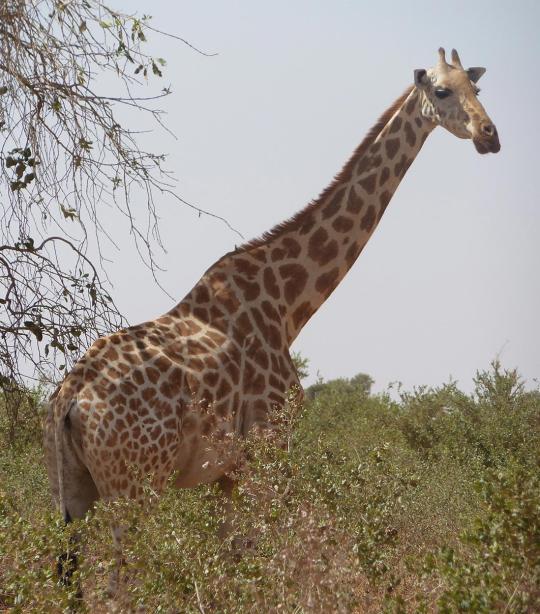 Challenges
As human numbers go up, West African giraffe numbers go down.
Human population increase has had a severe impact on this species as a whole. As the population increased, humans began living closer to giraffes and cutting down trees, resulting in habitat loss.
Their beauty puts their lives at risk.
They are hunted, often for their tails, which are prized in many African cultures. They are also hunted for their pelt and meat.
Solutions
Our solutions to protecting and conserving the West African giraffe
Work with communities living with giraffes.
AWF trained guides from a local community organization, the Association for Valorisation of the Ecotourism, to monitor this subspecies. These guides track them on motorbikes and use GPS units and cameras to follow and identify the giraffes daily. We also funded a census by the Association to Safegaurd the Giraffes of Niger.
Replant the West African giraffe's habitats.
AWF established village nurseries to grow seedlings in the most critically deforested habitats in our Regional Parc W landscape.