African tourism is conservation's best friend
About the Author
Grace Wairima Ndungu is a former Senior Communications and Advocacy Officer at African Wildlife Foundation. She supported the implementation of internal and external communications strategies and helped strategize on ways to promote AWF's media and ... More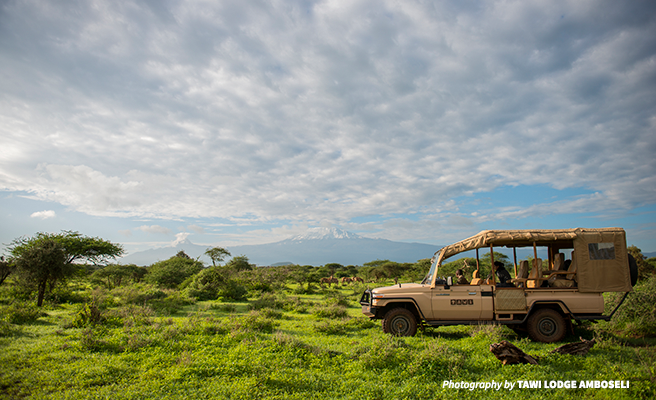 Africans traveling around the continent is the next big thing. African tourism is also projected to grow by 55 percent over the next ten years.
After many years of everyone hoping for it, but little of it coming true, finally there is a palpable excitement about African tourists. The optimism is well founded. According to the 2017 Economic Survey by the Kenya Bureau of Statistics (KBS), for example, game lodge occupancy in by East Africans dominate in the growth sector, doubling in the period 2014-2015, easing the pain from the decline by foreign visitors.
At the broader level, between 2012 and 2016 African tourists accounted for a massive 61.2 percent of the total occupancy in hotels, lodges, and other rooming houses in Kenya.
Elsewhere, on the wider contribution of tourism to national economies, travel, and tourism contributed 14 percent of Tanzania's gross domestic product in 2014. By 2025, despite the vast increases in national wealth that will come from gas, massive infrastructure, and other investments, the tourism sector will still be contributing 13.2 percent of GDP.
When it comes to employment, a study in Zambia by the Natural Resources Consultative Forum found that a US$250,000 investment in the tourism sector generates 182 full-time formal jobs. This is nearly 40 percent more than the same investment in agriculture and over 50 percent more than in mining.
Despite these scenarios, Rwanda's President Paul Kagame cautioned against complacency. During his keynote speech during the 41st Annual World Tourism Conference held in Kigali, Rwanda from August 28-31, 2017, Mr. Kagame noted that while Rwanda made $400m from tourism last financial, the industry has potential to earn more.
Tourism's renewed commitment to conservation
A lot more value can be extracted from tourism in Africa, but it requires an appreciation that tourism is only the final product. If there is no renewed commitment to conservation, tourism will suffer. And for that to happen, much innovation is needed.
In addition to contributing to jobs and national economies, the tourism industry has done relatively well in areas of community involvement but has not been equally energetic in direct support to conservation issues that affect their main business and Africa brand (wildlife and wild lands).
When it comes to engagement on national governments policies on the environment, they are hardly visible. They leave this work mostly to NGOs, yet the decision made at the national level will determine a lot of what will be left of wildlife space.
Given their contribution to national economies, they deserve a place on the table more than sectors like oil, mining, which tend to have the front row. There is also a need for them to do more to support innovation.
Rwanda, which holds its annual "Kwita Izina" (gorilla naming) on September 1, has built one of the biggest, most star-studded, and fashionable conservation events in Africa on the back of mountain gorillas.
Elephants, hippos, giraffes, lions, and other popular wildlife attractions are waiting for smart people to create similar bonanzas around them. Not only does this drive tourism, but also it will help conservation by making wildlife part of our social experiences, and thereby recruiting future protectors and contributors.
> Find out more about AWF's approach to conservation tourism.