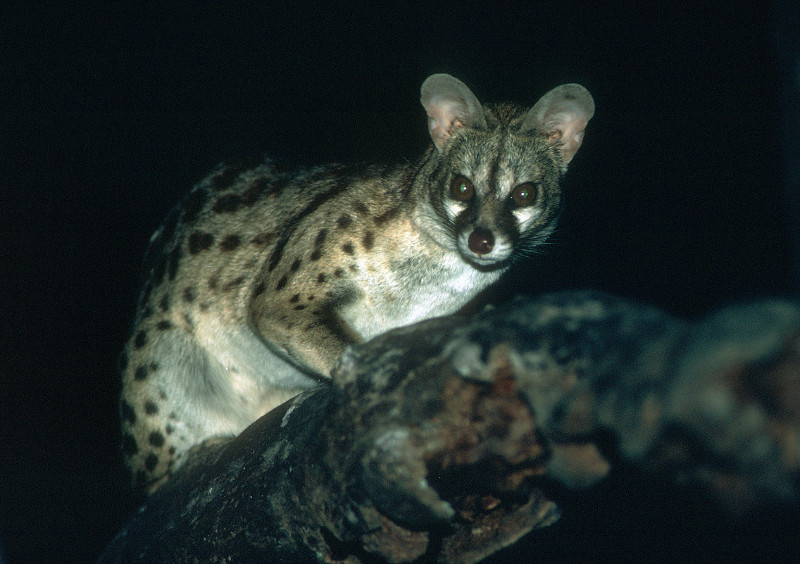 A video has surfaced showing a genet hitchhiking on a critically endangered black rhino. Although typically solitary creatures, this genet, nicknamed Genet Jackson—after the popular singer—appears to enjoy traveling on the backs of larger wildlife.
It was first spotted in 2014 riding around on a buffalo as well as a white rhino.
Now, Wildlife ACT has captured video footage of the genet with its companion in South Africa.
AWF's Vice President Craig Sholley says the genet probably jumps on these large herbivores in order to search for food.
Learn more about the fascinating genet.
Photo by: Mark Boulton
---
About the Author
Gayane is AWF's Digital and Partner Marketing Manager. She oversees online fundraising, social media marketing and affiliate relationships. Gayane is passionate about communicating the message of conservation through new tools and technologies and finding ways to make information easily accessible. She is a graduate of the University of Florida.