A New Brand for a Vibrant Future
A New Brand for a Vibrant Future
About the Author
Patrick Bergin found his love for Africa while serving in the Peace Corps in Tanzania and initially joined African Wildlife Foundation as a Community Conservation Project Officer in 1990. Within AWF, Patrick pioneered initiatives that forge linkages between conservation and human well-being. Patr ... More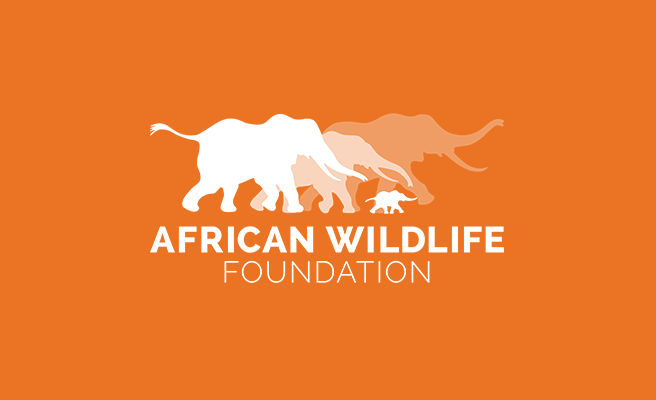 We at AWF strive to be a bold, innovative organization. For example, at first hint of a wildlife trafficking crisis on the African continent a few years ago, AWF acted quickly to implement an emergency species grants program that would maximize the impact of your investment across the continent.
We believe in a continuously evolving and multi-dimensional approach to conservation, ensuring we stay as unique as the African continent on which we work. Our new mission and visual identity proudly reflect AWF's commitment to wildlife and wild lands as an integral part of Africa's vibrant future.
The beloved string of elephants has been the visual representation of AWF since our founding, but it no longer encompasses the entirety of what we do. After all, over the past five-plus decades, we have initiated community livelihood projects, new enterprise efforts, a primary school program, protected area management and much, much more… all while continuing our landscape-level approach to conservation.
We need a logo as innovative as our approach.
I am therefore thrilled to share that, as of today, AWF now has a brand-new logo that incorporates both our remarkable history and our vision for the future. The new design deliberately preserves the integrity of the elephants that have shaped our identity for the past 50-some years. At the same time, it embraces a more modern aesthetic reflecting our multi-dimensional approach to conservation.
And just as AWF's logo has evolved, so has our mission statement:
Our mission is to ensure wildlife and wild lands thrive in modern Africa.
With this mission statement, AWF is embracing the place of wildlife and wild lands not in opposition to an economically developed Africa, but as a critical and inexorable element of Africa's vibrant future.
The Africa that we work in today is markedly different from the one of more than 50 years ago, when AWF first started. In some ways, the conservation challenges before us are more complicated. I am, however, more hopeful than ever about the future of Africa's wildlife and wild lands. In partnership with committed conservationists like you, AWF has always been able to tackle new challenges head on. Let us therefore take AWF's new identity as a reflection of our commitment to ensuring a vibrant future for the continent that we all love.