AWF's Charles Wall Young African Policy Fellows join AMCEN negotiations
AWF's Charles Wall Young African Policy Fellows join AMCEN negotiations
By Harleen Sehmi | September 19, 2022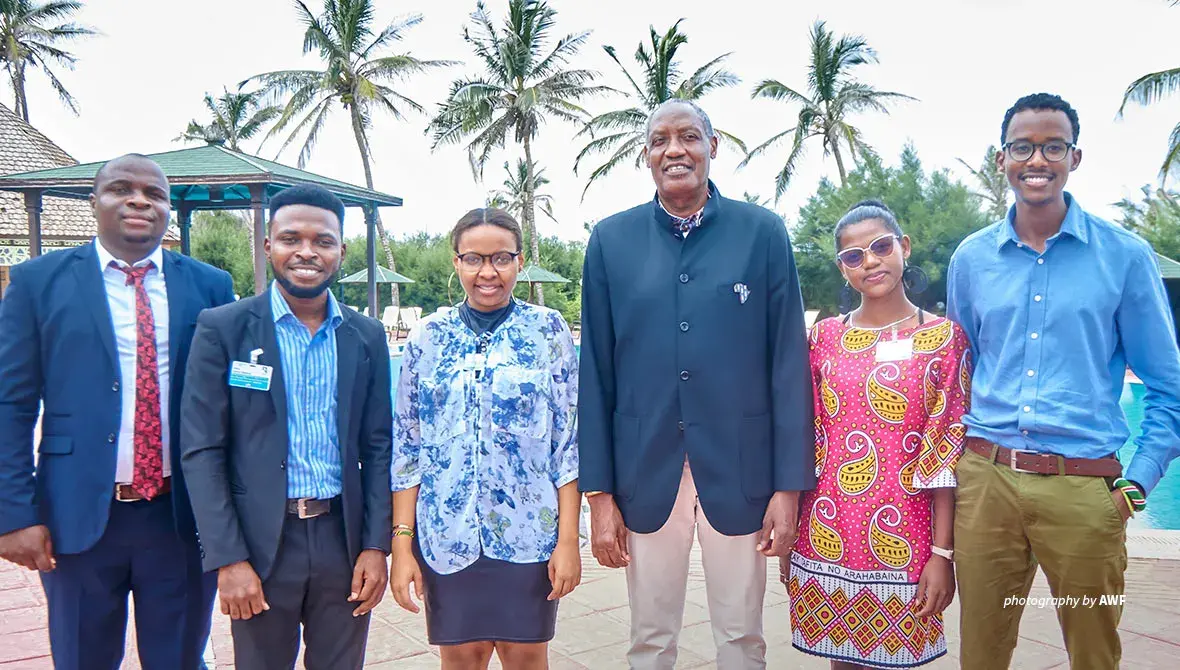 About the Author
Harleen Sehmi is the Senior Digital Content Officer at African Wildlife Foundation. She develops articles for AWF's website and publications, connecting audiences with the organization's work in diverse landscapes and showcasing the impact of community-centered conservation.
...
More
Knowledge Vingi spearheads transformational conservation projects and programs working with young people in his home country Zimbabwe. An environmental scientist by training, he has worked with the Zimbabwe Parks and Wildlife Management Authority and is a co-founder of the Zimbabwe Youth Biodiversity Network.
Why do young people need to participate in environmental policy negotiations?
Young people constitute more than 50 percent of Africa's population and therefore are notably among the most affected demographics, including women, when it comes to environmental issues. Major meetings like the African Ministerial Conference on the Environment (AMCEN) are where action — or lack of it — is determined. The involvement of youths ensures that they learn these processes for continuity's sake and brings their perspectives into the decisions that are adopted. At the end of the day, young people will remain behind a bit longer to suffer or benefit from such decisions.
How does your work increase youth participation in conservation, and how does the Charles Wall Young African Policy Fellows program advance your mission?
As co-founder and Program Coordinator of the Zimbabwe Youth Biodiversity Network, a chapter of the Global Youth Biodiversity Network (GYBN), I help build awareness on biodiversity governance and policy among youth. We create platforms for young people to engage government to shape policy like the recent Zero Draft for Post-2020 Global Biodiversity Framework Consultation. Zimbabwean youths added their voice and are looking forward to the adoption of their contributions at the 15th U.N. Convention on Biological Diversity (CBD) conference in Canada.
The Charles R. Wall Young African Policy Fellowship has given me a technical understanding of how the UNCBD process works, among other key multilateral environmental agreements. This aids my understanding of how difficult it is to adopt texts at these major conventions and gives an insight into why Africa needs the technical capacity to package and lobby its own agenda at such global platforms with a unified voice.
What outcomes are you hoping to achieve at AMCEN?
AMCEN is bringing up some exciting topics, but I am keener on following Africa's Green Stimulus Programme as well as the Collaboration for AMCEN and Ministers of Finance and Planning. The challenge that Africa is facing currently is resource mobilization, and the overreliance on the Global North to commit financial mechanisms for Africa to implement its programs is causing more irreversible damage to our communities.
Following AMCEN, I expect a commitment by African Ministers of Finance to set aside commensurate financial resources for climate and biodiversity as they do for other state budgetary requirements and solve some of the pressing problems internally rather than hoping and waiting for the North to commit.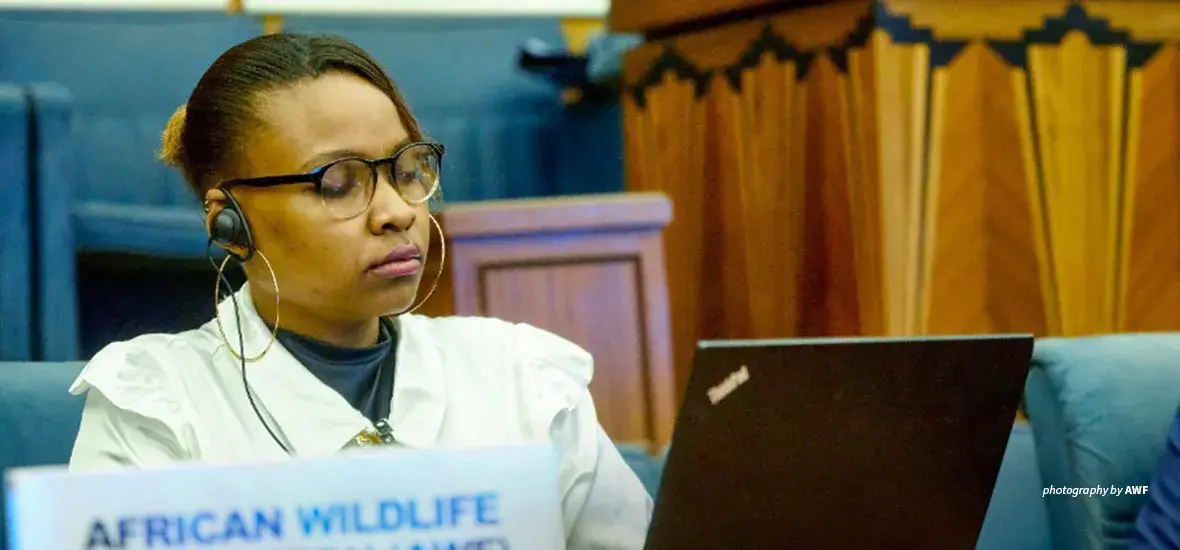 As a Mass Communications and Journalism graduate from Tanzania, Careen Joel Mwakitalu's environmental advocacy work centers around creating meaningful dialogue on sustainability, the climate crisis, and environmental conservation. By sharing the message and providing platforms for engagement, she seeks to involve local communities and young people in policy decisions.
Why is attending AMCEN important to you?
The opportunity to attend AMCEN this year is incredibly exciting. It comes at a very important time as I am strategically pivoting my work as an environmentalist to shape and reform environment-related policies. Being an environmental advocate and communicator, having a frontline view of negotiations at AMCEN will enable me to streamline the information to other young people in the space.
What are your key takeaways from the conference?
Tanzania is a country bearing many opportunities in biodiversity conservation. We host six among the 20 global biodiversity hotspots and therefore need a systemic change strategy that will align with the current socioeconomic and technological changes. Actors need to come together and forge sustainable mechanisms to safeguard, use, and conserve our environment. There is no better place to learn and experience this other than conventional processes like AMCEN.
We have taken a deep dive through the discussions around regional governance systems and how these systems impact the decisions on the environment. Additionally, we have discussed how best we can bring a balance to related continental challenges like sustainable financing mechanisms.
What are your hopes for the Charles R. Wall Young African Policy Fellowship?
I am so excited to participate in the program, and I am looking forward to more opportunities to learn from all the other fellows, as well as everyone I will meet in the African Wildlife Foundation and U.N. Environment Programme teams. Overall, I expect eye-opening experiences, galvanizing conversations, and a lot of fun!
> Learn more about the Charles R. Wall Young African Policy Fellows