A seat at the table: Women have a say in wildlife conservation
A seat at the table: Women have a say in wildlife conservation
By Terry Mukera | March 24, 2022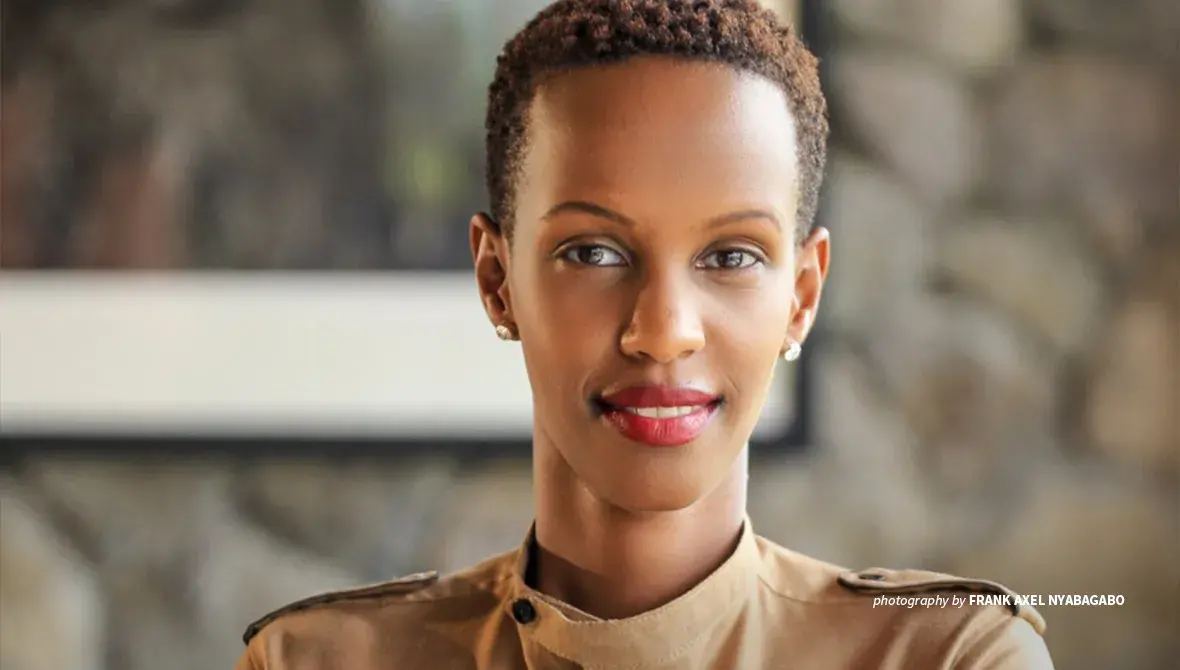 About the Author
Terry Mukera is African Wildlife Foundation's Editorial Associate. She helps to develop and write articles for AWF's publications like the Travel Africa magazine, and other print marketing products such as the annual report. Terry is passionate about storytelling and its crucial role i ... More
Belise Kariza, African Wildlife Foundation's Country Director, Rwanda, did not fully understand the impact of wildlife and wild lands on a country's economy and the lives of its people until she joined public service in 2015, running Rwanda's tourism agenda.
For close to six years, Kariza was the Chief Tourism Officer at the Rwanda Development Board. She helped drive the growth of Rwanda's tourism sector and even partnered on projects with AWF. With a background in international business and operations, she is now in charge of AWF's conservation programs in Rwanda.
As the world marked International Women's Day on March 8, Kariza opened up about her vision for conservation in Rwanda and her desire to see more youth and women getting involved in conservation.
How would you describe your journey as a woman in conservation?
Humbling and extremely inspiring. It was only when I joined the tourism and conservation industry that I put the pieces together and really fell in love with conservation. I understand conservation much differently now; its impact on a country, its people, its economy, and the entire continent. I have learned a lot, and I am blessed to be put in a position where I can find solutions to conservation issues and impact my country and our continent. And, importantly, I have the opportunity to inspire young girls to contribute to conservation in Africa.
What is your leadership approach as Country Director, Rwanda?
My objective is to ensure that Rwanda becomes one of the priority focus countries because of the success of the programs we are implementing, one of them being the Volcanoes National Park expansion. This program is hugely transformational at the conservation level. And if done with the local community, the mountain gorillas, and the country's economic development at heart, it will be an exceptional proof of concept that development and conservation go hand in hand. As such, I am constantly thinking of how to ensure that our different stakeholders understand and endorse this park expansion program and who to engage in making sure that we get more donors on board.
Beyond the expansion of Volcanoes National Park, I also aim to contribute to AWF's image as the go-to conservation organization on the continent — by seeing to it that our work in Rwanda presents that vision and trust-building with all stakeholders, whether it is the government, local communities, donors, or the media.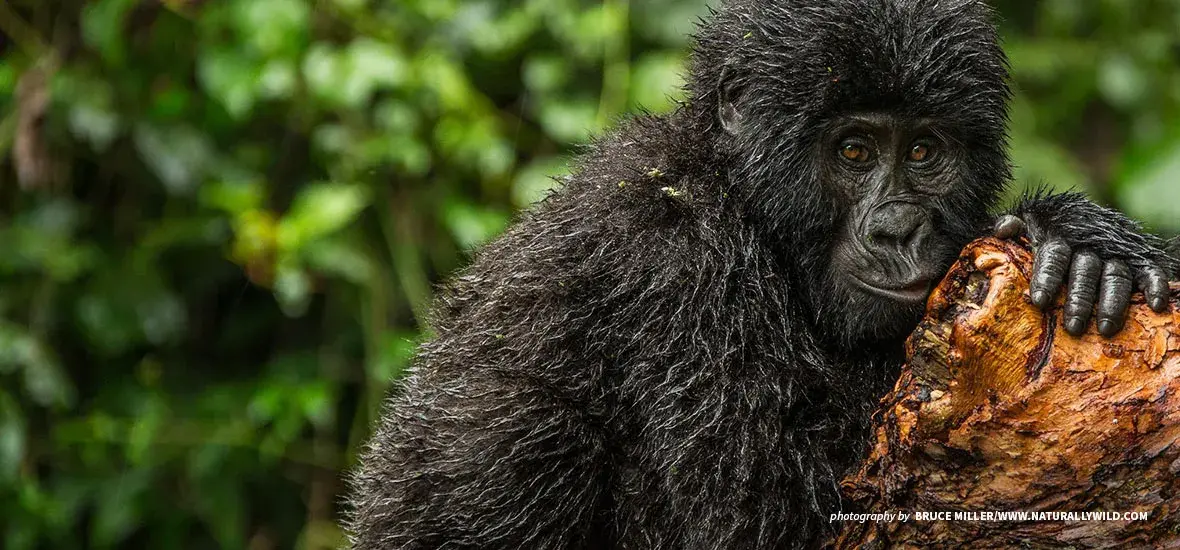 What is your take on women inclusion in conservation?
In Rwanda, there has been a deliberate political will behind empowering women in different sectors and industries — including conservation — and specifically, the management of tourism entities and conservation organizations. For example, our Minister of Environment, and both the CEO and the Head of Tourism and Conservation of the Rwanda Development Board are all women. There have also been many actions to empower women in the field. For instance, one of our veteran veterinarians who has been taking care of gorillas for more than 30 years is a woman. In addition, we have young and dynamic guides and trackers who are women.
These women play a significant role in conservation because they understand what tourism and conservation can do for their families, and they contribute significantly to the economic development of Rwanda.
What are you doing to bring more women into conservation and break the gender bias in the sector?
Leading by example is the best way we can influence other women. Being a woman and contributing to transformational wildlife and wild lands conservation methods and approaches is hopefully a testimony that women own a place in conservation and could positively impact this sector.
Breaking the bias begins with ourselves. We have been conditioned as women to feel like it is a privilege to be "seated at the table," but it is not. We are educated, we have acquired experience, and we have earned our place at the table. I am proud to be part of AWF, which leads by example by giving women many opportunities, including in leadership positions.
I want to remind women to embrace the fact that they are meant to play a part and to bring forward transformational ideas that could change the world.
What is your advice to young girls who want a career in conservation?
Just go for it. It is an amazing sector, and it has different layers to it that need the contribution of young African women, specifically. They need to get to it because wildlife and wild lands are part of who we are. We should not get it twisted; the species in our continent are as much African as we are, so we must conserve and protect them.
What do you see as a way forward to get more women into conservation?
It would be fundamental to focus on mentorship programs through which we can nurture young women, even from secondary school level, and groom them to be the future CEOs, rangers, trackers of this continent.
> Learn what motivates Nancy Githaiga, AWF's Country Director, Kenya, to amplify the role of women in conservation