Organizational Updates
AWF Engages Stakeholders to Develop Middle Zambezi Landscape Conservation Strategy
General Inquiries
Tel:+254 711 063 000
Ngong Road, Karen, P.O. Box 310
00502 Nairobi, Kenya
The African Wildlife Foundation (AWF) last week hosted a three-day workshop with stakeholders to develop the Middle Zambezi Landscape Conservation Strategy in Harare, Zimbabwe.
The strategy aimed at ensuring thriving wildlife and sustainable livelihoods is in line with AWF Zimbabwe's revised 10-year vision that embraces modern era conservation of wildlife and wildlands while espousing human development.
"We are taking the broader National Development Strategy (or NDS1) goals and bringing them down to the local level. The Mid-Zambezi Landscape has its own unique needs and aspirations different from the Save Conservation region," said Olivia Mufute, AWF Country Director for Zimbabwe.
"I am happy that the AWF and its key partners are supporting Zimbabwe's vision 2030," she added.
During the workshop, the participants developed the scope (financial, temporal, and spatial) for the landscape, conducted a detailed situation analysis of the Middle Zambezi Valley landscape (including socioeconomic aspects and the status of wildlife conservation), identified appropriate conservation actions to address threats to human livelihoods and conservation targets, assessed the available capacity to effectively deliver on the proposed conservation actions, and developed an action plan as well as the learning process for adaptive management.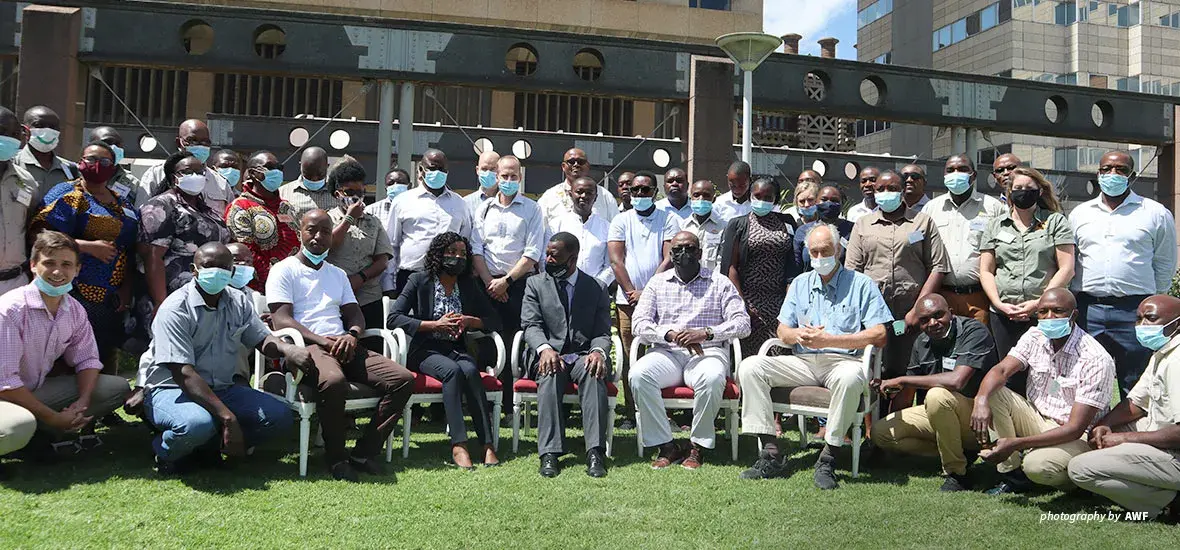 More than 50 stakeholders from local government, Zimbabwe Parks and Wildlife Management Authority, civil society organizations, non-governmental organizations, private sector, and members of the donor community attended the workshop. Technical experts from AWF Kenya, Zambia, South Africa, Cameroon, and the United States assisted during the workshop.
"We are hoping to implement recommendations from the strategy. We are also looking forward to raising adequate funds and partnerships with local and international investors to improve local community livelihoods. We want to attract long-term investment that is green and climate smart," said Mufute.
The strategy will contribute meaningfully to the building of resilient local communities with various livelihood options. AWF envisages healthy and functioning ecosystems, thriving fish and wildlife populations, and vibrant communities.