Organizational Updates
AWF Hosts Forex Trading Workshop to Empower Zimbabwe Youth
General Inquiries
Tel:+254 711 063 000
Ngong Road, Karen, P.O. Box 310
00502 Nairobi, Kenya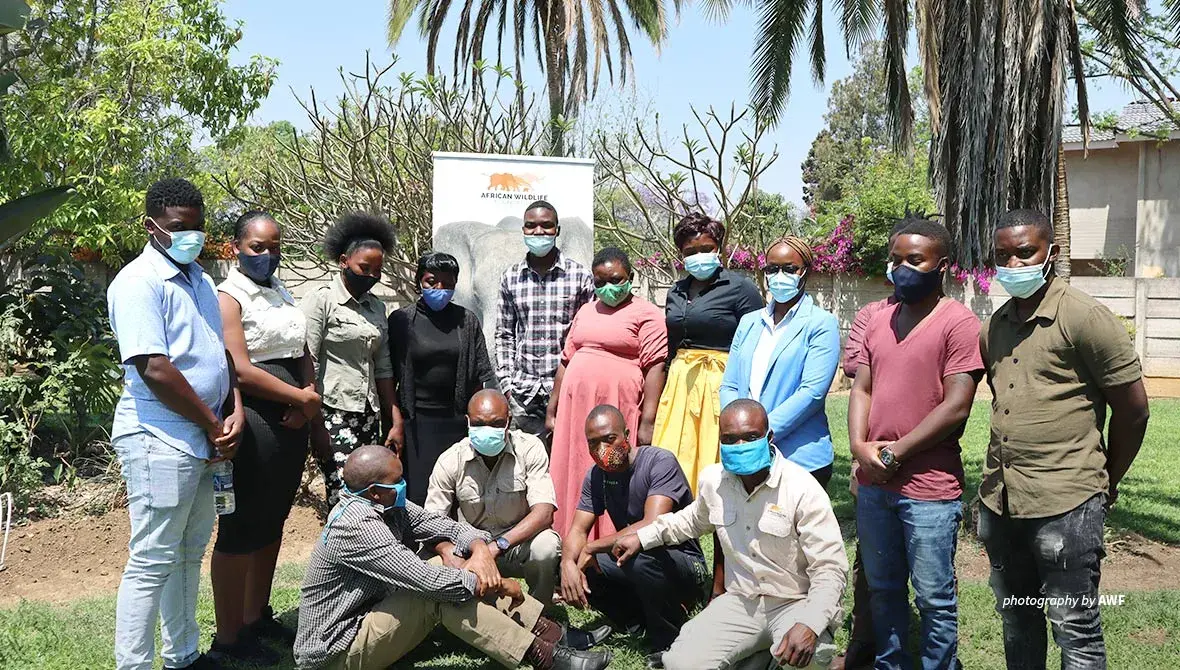 The African Wildlife Foundation (AWF), in collaboration with PIP Society, hosted a forex trading workshop in Harare, Zimbabwe, from October 4 - 8, 2021.
The workshop aimed to provide alternative livelihoods options in Mbire District, reducing overdependence on wildlife for income, and consequently reducing poaching by the communities. Eleven participants (five women and six men) took part in the training, most of them young people.
Dr. Collen Matema, Senior Program Community Based Natural Resources Management Officer for AWF, said: "The opportunity has great potential of improving livelihoods especially for the youths who have been struggling to participate in farming and wildlife-related activities. We want to ensure that youths are not participating in poaching activities but are supporting conservation and activities that reduce poaching and illegal wildlife trade."
Similar to other countries in Africa, Zimbabwe has a rising unemployment rate, leaving many young people struggling to find jobs or make a living.
"l see this training as an opportunity for us youths in Mbire to also make a living which is independent of wildlife. I plan on cascading down this knowledge to my friends and to take forex trading seriously so that l can start earning myself a few dollars to sustain myself," said Archmedes Rafique Chimusimbe, a 19-year-old from Mbire.
Participants were trained on various topics, including marketing and trading terminologies, fundamental and technical analysis, chart patterns, setting up a trading plan, market psychology, money management, trading risks and rewards, and choosing a trading broker, among others.
"Our goal is to have the community of Mbire occupied and ensure that they shun away poaching and illegal wildlife trade which is causing the extinction of wildlife. Those trained will go and cascade the information down to their fellow community members in Mbire," said Tanaka Marango, a trainer from PIP Society.
The workshop is one of the activities under the 'Livelihoods and Conservation Enterprises for Game Scouts and Communities in Mbire District' project funded by a generous AWF donor. The purpose of the project is to promote wildlife conservation through reduced pressure on wildlife resources and through enhancing sustainable livelihoods for community game scouts and their respective communities. Other initiatives within this project include the installation of satellite WiFi hardware to support the transfer of data from wildlife protection activities and entrepreneurship training.
The project is implemented in the Mbire District of Zimbabwe where wildlife is the economic mainstay of the local authority and communities.