Where We Work:
Simien Mountains
Our comprehensive landscape-level approach treats problems as opportunities for innovative conservation solutions that strengthen Simien Mountains communities.
These include:
Providing direct benefits for communities through cash-for-work landscape restoration, supporting foraging and horticulture, and establishing livelihood alternatives
Fulfilling tourism potential through planning, infrastructure development, and small-business development
Strengthening park management by collaborating with stakeholders, facilitating grazing reduction, and enhancing wildlife protection
Developing eco-monitoring systems through training, tracking tools, and spatial analysis technologies
Delivering conservation education and awareness outreach to communities
We work with the people of Ethiopia for wildlife. Our strategic, implementing and funding partners include:
Wildlife We Are Protecting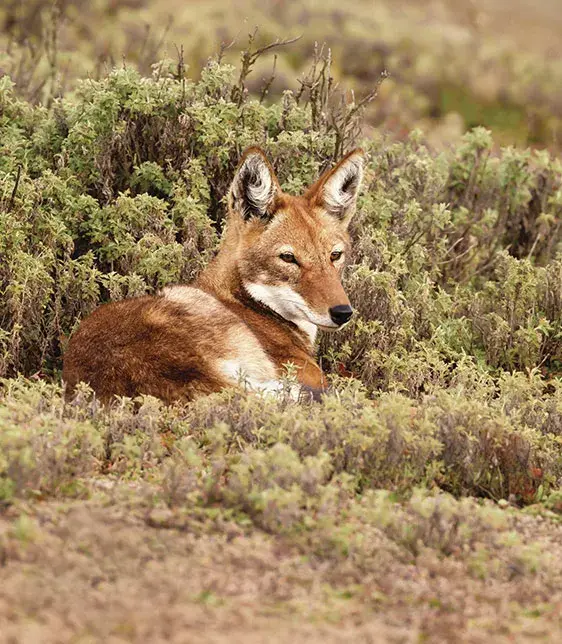 We're supporting and monitoring populations of Ethiopian wolves in the Simien Mountains landscape. Other species that benefit from our conservation interventions in this landscape include the Walia Ibex, gelada baboons, colobus monkey, klipspringer, and Menelik bushbuck.