International Youth Day: Zimbabwe youth call for more entrepreneurial initiatives
International Youth Day: Zimbabwe youth call for more entrepreneurial initiatives
By Ndanatsiwa Tagwireyi | August 11, 2023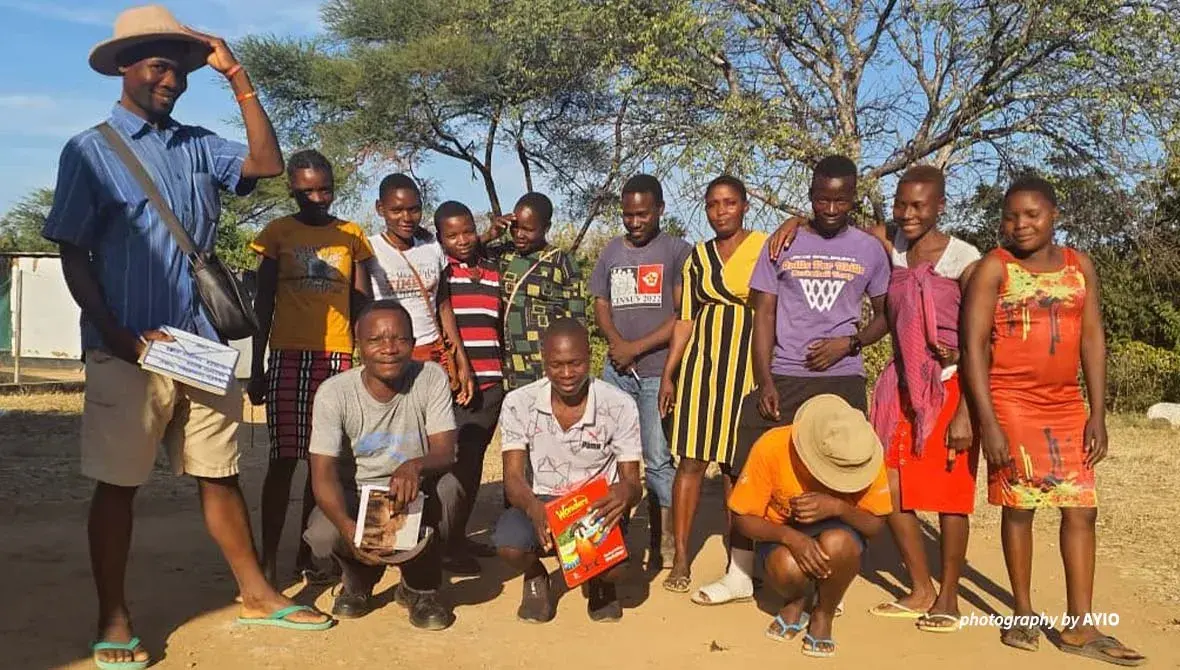 About the Author
Ndanatsiwa Tagwireyi is AWF's Communications Assistant based in Harare, Zimbabwe. She believes that communication plays an overarching role in wildlife conservation and sustainable development and has the power to transform lives.
...
More
In his 2023 International Youth Day message, the United Nations Secretary-General António Guterres notes that it is important to ensure that young people gain and apply skills in a green economy as the world celebrates the determination, ideas, and leadership of young people.
"Across all of today's challenges, young people are calling for bold and accelerated action, standing in solidarity with the most vulnerable, and designing solutions to ensure social, economic and climate justice, and peace and prosperity for all," Guterres pinpoints.
Running under the theme "Green Skills for Youth: Towards a Sustainable World," the 2023 International Youth Day places emphasis on green skills as knowledge, abilities, values, and attributes needed to develop and support a sustainable and resource-efficient society. These include transversal skills to facilitate environmentally sustainable decisions in both work and home settings.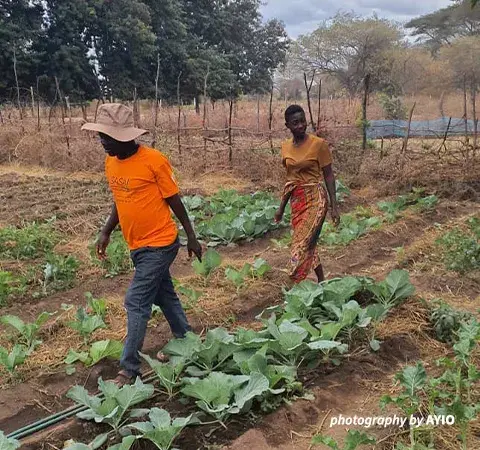 Within the communal area of Mbire District, Northern Zimbabwe, young people are using their skills in devising local solutions to their own challenges as a way of promoting sustainable development. A group of 50 young people in Mbire District, for example, converged to form the Angwa Youth Initiative Organisation (AYIO), an establishment specializing in entrepreneurial income-generating projects such as poultry production and gardening.
AYIO was formed in February 2022 and registered under Zimbabwe Youth Council (ZYC) in November 2023, soon after some of the group's members attended the African Wildlife Foundation Youth Engagement Strategy (YES) Co-Creation Workshop last year in November. The workshop brought together youth participants drawn from AWF priority landscapes, the Zimbabwe Youth Council, youth-serving organizations, and tertiary institutions to identify and strengthen existing youth leaders and networks to steward a modern Zimbabwe that places conservation of Zimbabwe wildlife as the centerpiece of its development.
"Our participation at the AWF Youth Co-creation Workshop was a springboard for registration of our association. This is because the relevant stakeholder, Zimbabwe Youth Council, was also available at that workshop, and it shed more light on how young people can register their companies and associations; soon after the workshop, we engaged them and registered our association," Marisa Black, who is currently coordinating AYIO, said, citing that being one of the workshop's participants inspired him to have a collaborative approach. Black is also the Mbire District Ward 1 and 2 Youth Officer under the Ministry of Youth, Sport, Arts and Recreation.
Starting as a mere WhatsApp group where young people in Angwa would come together to discuss various developmental aspects affecting them, AYIO became an organized initiative showing the capabilities of youth in making the most out of the modern communication technologies. The platform roped in professionals in Mbire District including Agriculture Extension Officers, Community Development Officers, and Women Affairs Officers, who have been assisting them with vital information and technical support. AWF also shared motivational books with young people through the 'Online Library Initiative' as a way of equipping them to think outside the box.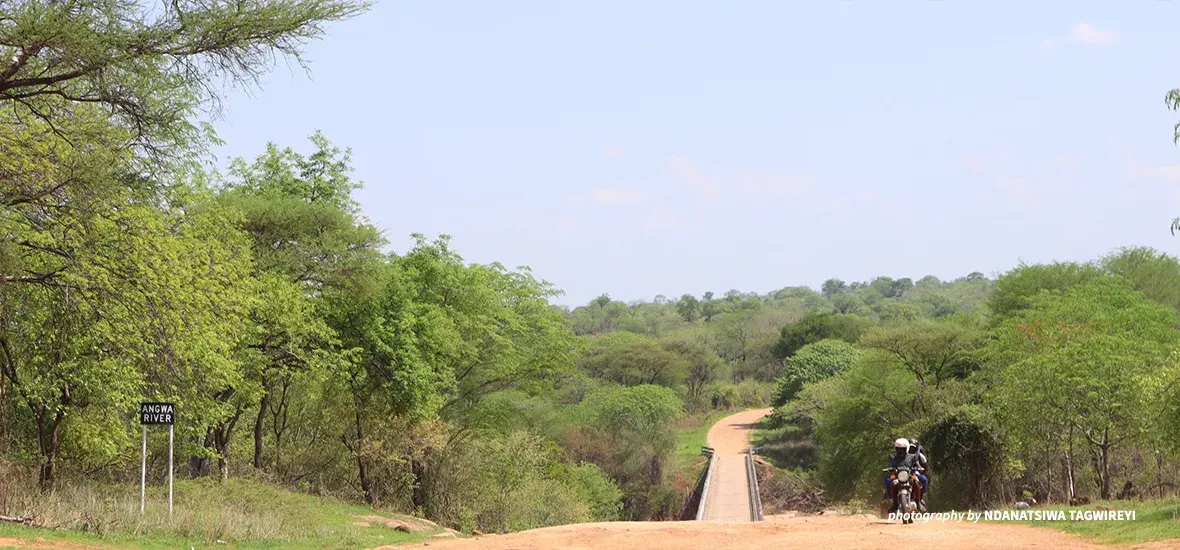 "Through this library, the mindset of several youths was transformed significantly to the extent of coming up with an initiative which is spearheading the transformation of lives of the youths within the landscape through sustainable livelihoods activities," Black reflected. "AWF has become a source of inspiration through sharing books that build on our perspectives on good leadership, which are becoming a driving force for youths to participate in developmental projects."
Young people under AYIO are currently growing vegetables using water from the Angwa River and conducting poultry projects specifically focusing on road runners, and they plan to venture into the non-timber forest product business by manufacturing drinks using baobabs.
These young people are not selfish; they wish to help underprivileged members of the community through their income.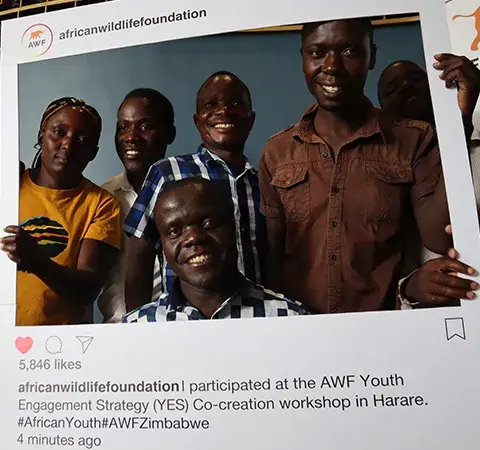 "It was all about assisting each other financially as youth by doing projects and creating job opportunities; we see this initiative becoming more and more productive to assist many young people in our ward," the optimistic AYIO Vice Chairperson Abigail Kafamauro said.
Marisa Black envisions that in the near future, AYIO will be a reference point for what successful sustainable entrepreneurship looks like and will emulate their actions. He visualizes a fully-fledged AYIO Learning Hub with pilot projects for youths in Zimbabwe and Africa to learn and interact with each other.
As Black and Kafamauro join the rest of the world in commemorating the International Youth Day, they shared a few words with young people like them who live in wildlife-rich areas.
"Youth must shun illicit deals like poaching and drug-peddling and venture into the sustainable and legal economic activities to transform their lives," Black said.
"Young people should not only depend on looking for jobs; they can also start their own projects and create job opportunities in the long run," Kafamauro added.
>>Young leaders in Zimbabwe reflect on their leadership program