Uganda
Where We Work:
Uganda
Uganda is home to the largest freshwater lake on the continent and significant biodiversity, but its rich natural resources are threatened by a push for development to serve a growing population. We are helping to realize a prosperous Uganda in which wildlife and healthy ecosystems are the bedrock for community and national development through people-centered conservation, policy development, and protected area support.
Our work reflects a holistic strategy that includes:
Community empowerment, especially through livelihoods development and human-wildlife conflict mitigation
Technical support for the creation of Uganda's first community conservancies
Community/private partnerships to enhance community resilience and quality of life
Counter-wildlife-trafficking support to protect threatened wildlife
Currently, we operate in four landscapes that together are home to elephants, gorillas, chimps, and other endangered species.
Uganda
Kidepo
Murchison Falls
Priority Landscapes
We work with the people of Uganda for wildlife. Our strategic, implementing, and funding partners include:
Wildlife We Are Protecting
By the Numbers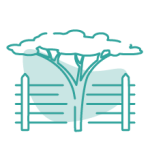 389,082 Number of hectares protected and/or with improved conservation status due to AWF interventions beginning in 2016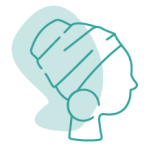 33,339 Number of people benefiting from AWF's conservation efforts in Uganda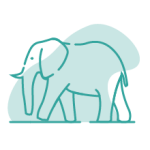 5 of 6 Wildlife populations supported by AWF in Uganda that are stable/increasing