Africa Day: Seizing the Opportunity to Shape Africa's Biodiversity Narrative
Africa Day: Seizing the Opportunity to Shape Africa's Biodiversity Narrative
By Frederick Kwame Kumah | May 25, 2023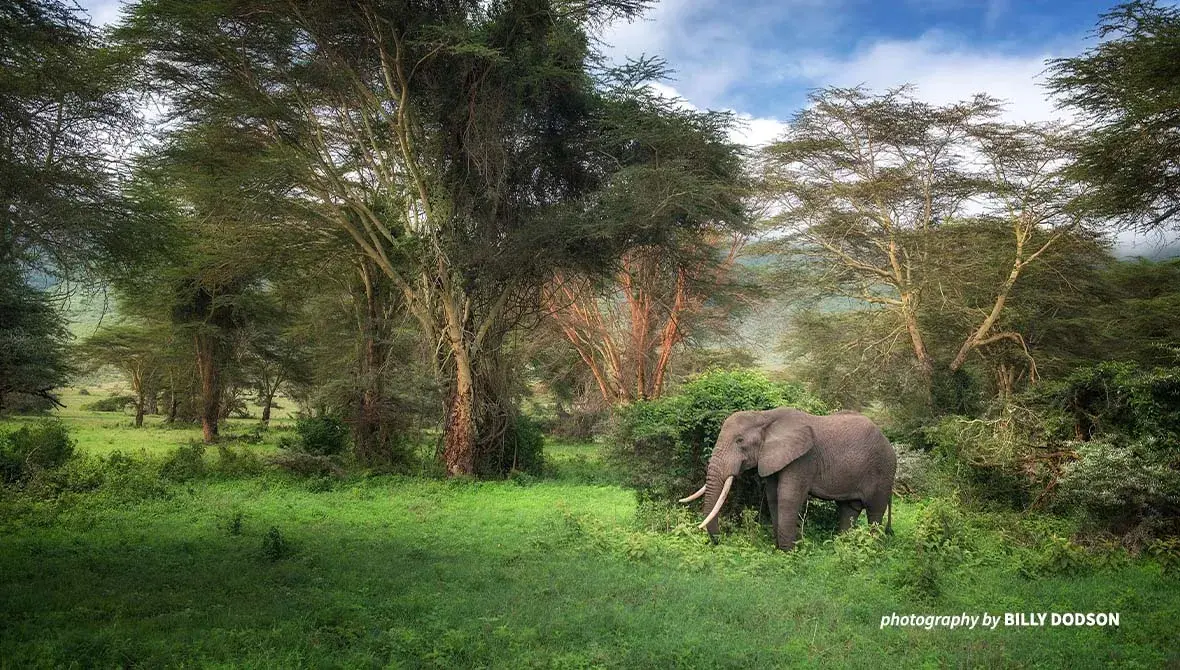 About the Author
Frederick Kwame Kumah is African Wildlife Foundation's Vice President, Global Leadership. His team supports African governments in international negotiations that ensure conservation is at the center of development dialogues.
...
More
Africa is a continent of rich biodiversity and abundant natural resources, forming the basis of its success and offering numerous opportunities for sustainable development. As we commemorate Africa Day 2023, the theme urges the media to seize the opportunity to shape the narrative about Africa by telling the story of our journey and the importance of conserving our natural heritage. AWF celebrated its 60th anniversary by taking a deep dive on what made us who we are today, and there was one common thread in the narrative: African Leadership. 
The upcoming African Union's Africa, Caribbean and Pacific Conference on the Implementation of the Outcomes of the CBD COP15 and CITES COP19 serves as a crucial platform for collective action to build back biodiversity. This is a pivotal point to ensure we intensify our collaborative efforts that are informed by past success and failure across multiple definitions of development. 
As one who has had the opportunity to discuss what it takes to see Africa leading with multiple stakeholders over the past few years, I am excited to share my anticipations for the upcoming regional meetings such as the Africa, Caribbean and Pacific Conference ahead of the global multilateral environment agreement negotiations drawing heavily from the Kigali Call to Action, fostering collaboration, and envisioning success.
Moving from Agreement to Action 
To build back biodiversity, we must collectively translate agreements into actionable measures. This upcoming conference is one of many that provide an ideal opportunity for stakeholders to come together and chart a course towards effective implementation. However, it is vital to not get caught up in all talk and no action. We need to commit to tangible actions, such as investing in community-led conservation initiatives, strengthening protected area management, combating wildlife trafficking, and promoting sustainable land-use practices. By translating agreements into practical actions, we can make a real difference in safeguarding Africa's biodiversity.
AWF's Collaboration with African Governments
AWF understands the importance of working closely with African governments to ensure that the outcomes of international and regional meetings are elevated. We engage in constructive partnerships, collaborating with decision-makers to develop and implement policies that prioritize biodiversity conservation and sustainable development. In this upcoming meeting, we are seeing a growing space for youth, IPLCs and CSOs that has been made possible by the African Union Commission. The African CSOs Biodiversity Alliance (ACBA) for example have had several opportunities to input in these high-level dialogues ensuring that the voices of the people on the ground are not only heard but are part of the interventions.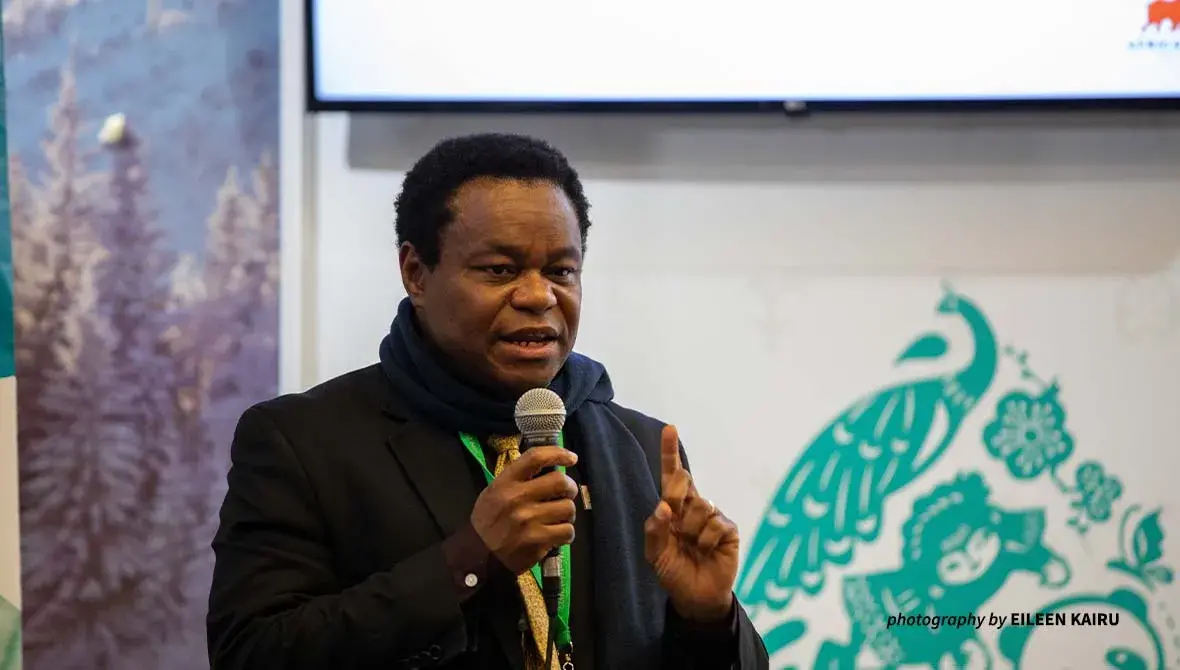 Drawing from the Kigali Call to Action
The Kigali Call to Action, adopted at the Africa Protected Areas Congress in 2022, provides a comprehensive framework for the implementation of key conservation frameworks, including the Kunming-Montreal Global Biodiversity Framework (GBF). African countries can draw inspiration from the Kigali Call to Action in shaping their strategies and policies as they enhance and update their National Biodiversity Strategies and Action Plans (NBSAPs). This visionary document, which was endorsed by the African Ministers of Environment last September, emphasizes the need for transformative action, strengthened governance, community participation, and sustainable financing. By aligning our efforts with the Kigali Call to Action, we can ensure that the outcomes of these collective conferences are firmly rooted in practical and actionable steps towards biodiversity conservation.
Collaboration and Networks for Accelerated Commitments
Accelerating the commitments made under the CBD COP15 and CITES COP19 requires collaboration and networks that span across borders and sectors. The success of these commitments hinges on partnerships among governments, non-governmental organizations, civil society, academia, and the private sector. Collaborative efforts are essential for sharing knowledge, pooling resources, and scaling up successful conservation initiatives. By fostering collaboration and establishing robust networks, we can accelerate the implementation of CITES and CBD commitments, ultimately leading to more effective biodiversity conservation outcomes.
Envisioning Success
The upcoming Africa Caribbean and Pacific conference on the implementation of the past Conferences of Parties (COPs)  will be a success if several key elements are achieved. Firstly, we need to witness the emergence of clear action plans and commitments from participating countries, outlining specific steps they will take to address biodiversity loss. Secondly, increased financial and technical support for conservation efforts, both at the national and regional levels, should be mobilized to ensure the successful adoption of the GBF. Thirdly, successful collaboration and knowledge exchange among stakeholders should be evident, fostering a sense of shared responsibility in biodiversity conservation. Lastly, robust monitoring and evaluation mechanisms should be established to track progress and hold countries accountable for their commitments.
In conclusion, as we shape the narrative about Africa's biodiversity journey, the Africa Caribbean and Pacific conference on the implementation of the meeting presents an invaluable opportunity to move from agreement to action. By actively involving African governments, drawing inspiration from the Kigali Call to Action, fostering collaboration, and envisioning success, we can build back biodiversity and secure a sustainable future for Africa's natural heritage. Let us seize this opportunity to tell the story of our collective efforts in conserving our abundant natural resources and shaping a brighter future for generations to come.

>>Why we need new systems to recognize biodiversity and ecosystem services