Baby elephants in Kenya receive special names and more support
Baby elephants in Kenya receive special names and more support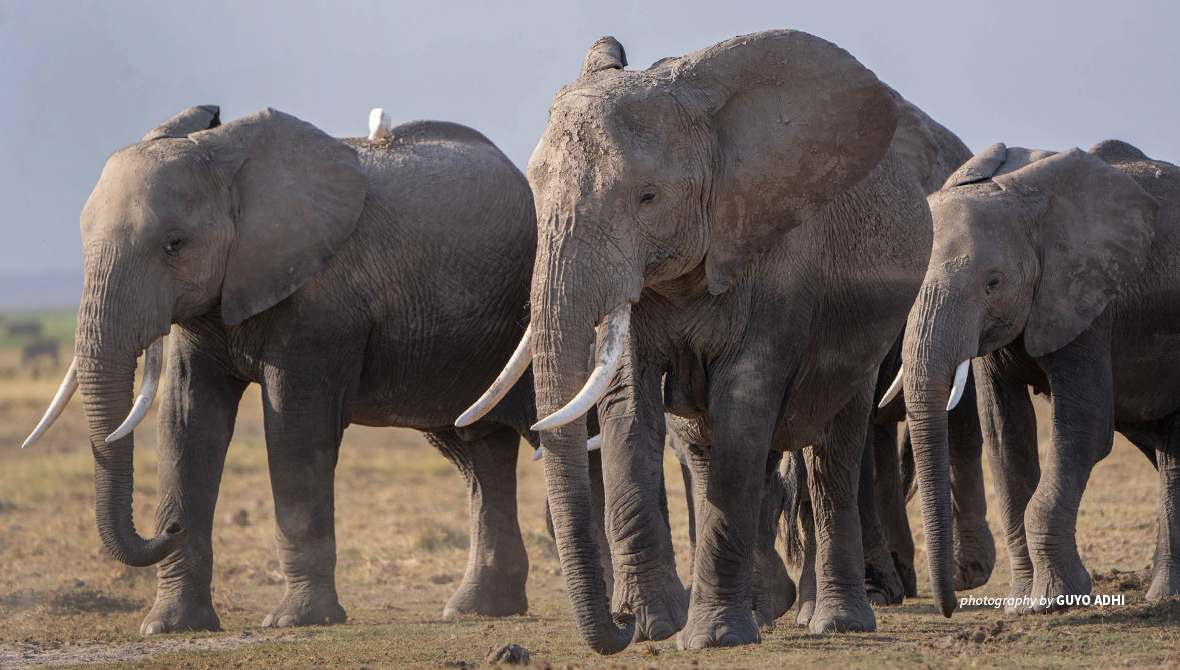 At the foot of Africa's tallest mountain, Mt. Kilimanjaro, lies Amboseli National Park. The protected area at Kenya's southern border, only about 392 sq. kilometers, is a rare gem. Despite its relatively small area, it hosts over 1,800 African bush elephants and other species thanks to a network of seven community conservancies that allow these iconic jumbos to roam freely. Amboseli is often called 'the home of elephants' in Kenya, even though the Tsavo ecosystem has the highest number of elephants. Relative to its size, Amboseli takes the bragging rights.
However, with these large numbers of elephants comes the extra responsibility of management, especially in light of human-wildlife conflict. During the dry season, vast herds of elephants move westwards from the Chyulu Hills and Tsavo Conservation Area towards Amboseli, searching for water and green pasture. Therefore, it is fitting that Amboseli National Park was the site for the inaugural elephant naming ceremony on October 9, 2021. The fete held at Ol Tukai Lodge gave an opportunity to organizations and individuals to adopt and name elephant calves while donating funds towards the program aimed at bolstering conservation efforts of these keystone mammals.
Speaking at the Magical Kenya Tembo Naming Festival, the Governor for Kajiado County, Joseph Ole Lenku, explained the painful impacts of human-wildlife conflict. "In the last year, we have lost four people because of elephants. The Maasai community have always loved and protected wildlife here. We kindly urge the Kenya Wildlife Service to work closely with us to manage the damages that can be caused by having elephants around community settlements."
Conservation of elephants is generally is a resource-intensive affair. Protecting this endangered species involves foot and vehicle anti-poaching patrols. While it is critical to invest additional resources and financial support in wildlife management authorities like rangers and community scouts, it is also imperative to work with communities and local leadership. It is a gigantic ask for government agencies to manage single-handedly. The private sector, civil society organizations, and foundations must all play a part in ensuring the protection of wildlife species.
Supporting the narrative shift in African wildlife conservation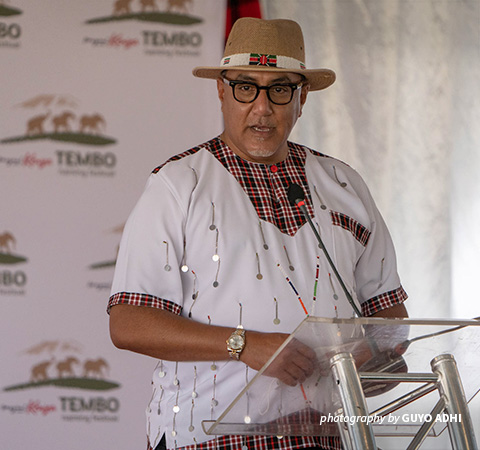 Around the continent, African leaders in both private and public sectors are changing how conservation challenges should be addressed. There is a genuine need for more innovative and sustainable conservation financing.
Kenya's Cabinet Secretary for Tourism and Wildlife Hon. Najib Balala stressed for urgent alternative avenues for fundraising to better protect the growing number of elephants in Kenya by bringing all stakeholders on board. "Our aim is to ensure that we encourage more people and organizations to engage in conservation efforts in the country. The COVID-19 pandemic has taught us many things and one of them is that we must ensure that conservation efforts are sustainable and that wildlife protection should never be vulnerable to the shocks that affect tourism activities in the country," said Hon. Balala.
At the onset of the pandemic in 2020, there was an elephant baby boom in Amboseli with over 200 elephant calves born, including a set of twins named during the elephant naming ceremony in October. AWF selected to name a newborn female calf in homage to our new 10-year strategy, settling on the name 'Namayiana,' which translates to 'blessings ahead' in the Maasai language.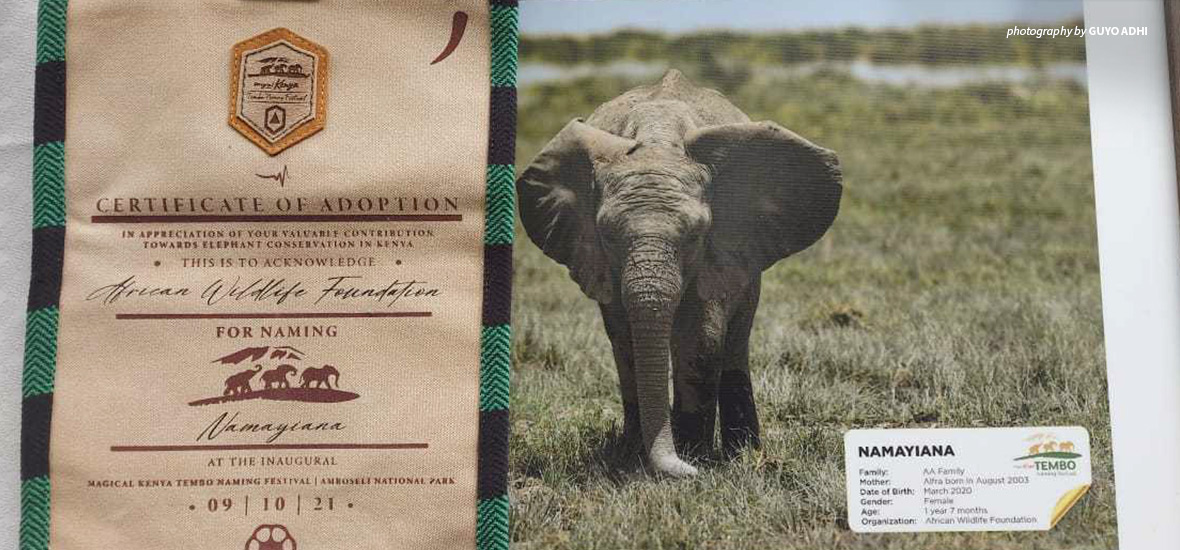 Hon. Balala also shared the Kenyan government's plans to raise funds for wildlife conservation through customized experiences, including ear-notching of rhinos and collaring elephants and lions. This will allow potential safari enthusiasts, donors, and conservationists to witness firsthand what is involved in protecting wildlife species while contributing towards a fund for species protection.
AWF's Kenya Country Director Nancy Githaiga commended the Kenya Wildlife Service for their tireless efforts to safeguard this iconic species, which has also been AWF's emblem since its founding in 1961 and part of our brand. "The positive numbers released in the 2021 National Wildlife Census paint the vivid picture of the status of wildlife conservation in Kenya and foretell the additional effort required to attain our goals. That said, the challenges associated with an increase in wildlife numbers cannot go unmentioned. Human-wildlife conflict and habitat loss remain the two main factors that inhibit the realization of these ambitions. Going forward, through sustainable and innovative initiatives such as [the elephant naming ceremony], it is paramount that we ensure community livelihood and wellbeing are at the center," she addressed attendees.
AWF is proud to sponsor Magical Kenya's Tembo Naming Festival and be a long-term partner of the Kenya Wildlife Service. In line with our strategic vision, we strongly support and work with African governments to protect and conserve wildlife species and critical habitats where they roam.
> Learn how AWF supported groundbreaking ecological research in the 1970s and the longest study of elephant behavior in Amboseli National Park