AWF 60th Anniversary
African Wildlife Foundation 60 years ago pioneered conservation that emphasizes African leadership and ownership, and this approach is the cornerstone of our work today. We're committed to helping Africa's governments and people navigate the continent's rapid development with their magnificent wildlife and wild lands conserved, restored, and contributing to sustainable green growth.
History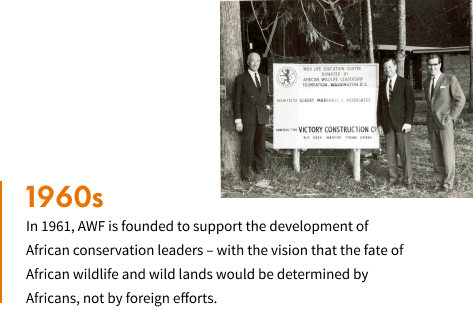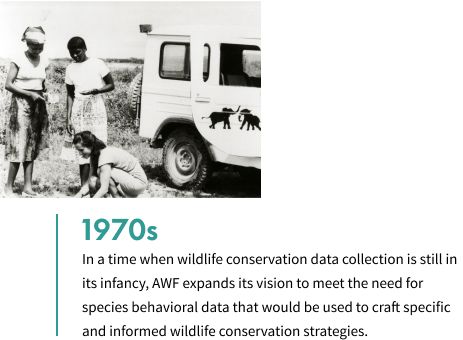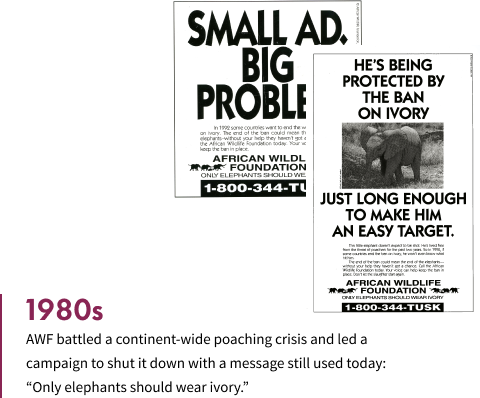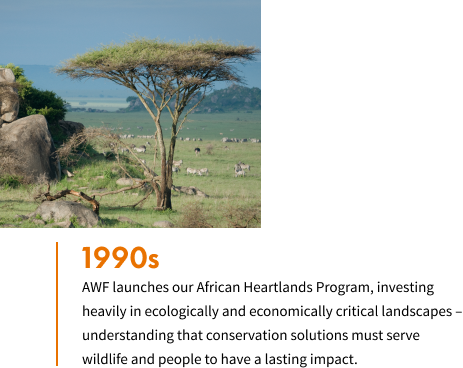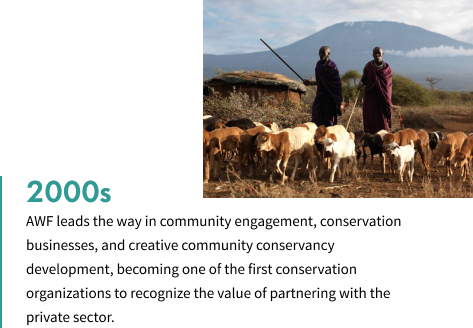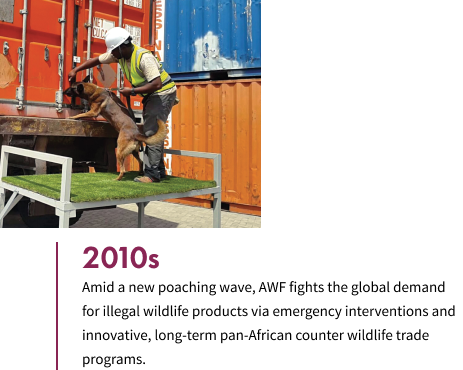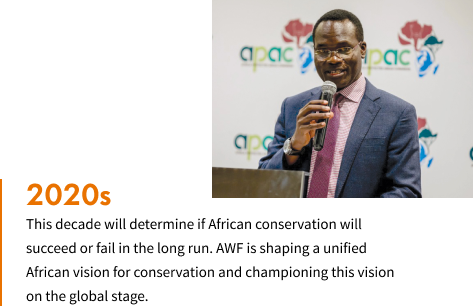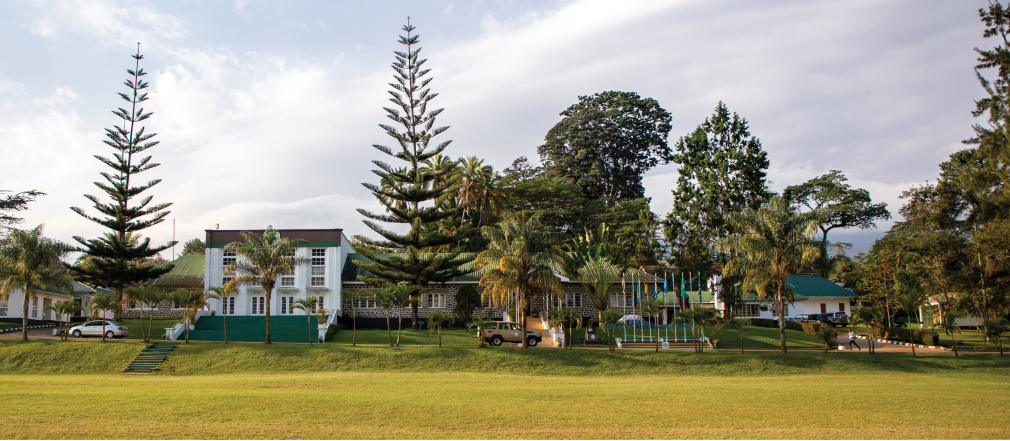 African Leadership
Leadership and capacity building was AWF's primary goal 60 years ago as a visionary conservation organization in Africa, and it remains a fundamental driver for AWF today. You could say that a commitment to developing leadership is in our DNA. Whether through the College of African Wildlife Management, pioneering species research, or our current efforts to empower African youth in wildlife conservation, AWF has never lost sight of the need to foster the best and brightest minds to lead conservation in Africa.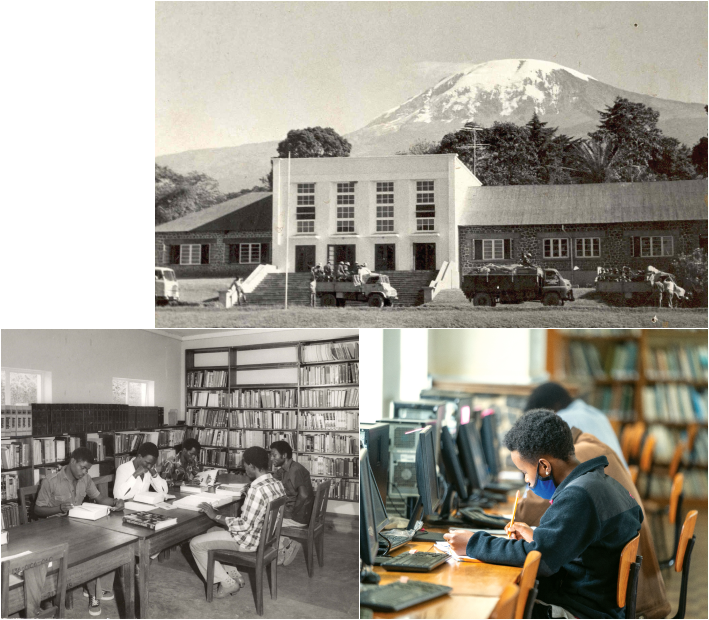 Establishing Mweka College
In 1962 AWF helped establish Africa's first training school for wildlife and park personnel — the College of African Wildlife Management, located in Mweka, Tanzania near Mt. Kilimanjaro. Today, Mweka offers a range of programs in wildlife management and tourism and has graduated over 9,000 students, and Mweka alums can be found throughout Africa and the world.
Read more
Mobilizing youth for conservation
In 1968, a simple letter from students at Kagumo High School in Nyeri, Kenya, to the national Ministry of Tourism and Wildlife began an unprecedented youth movement. Within no time, with AWF's support, the Wildlife Clubs of Kenya were born. By 1979, Kenya had 439 Wildlife Clubs with a total of 20,000 members. The clubs are still active today and play a significant role in inspiring young people to be future conservationists.
Read more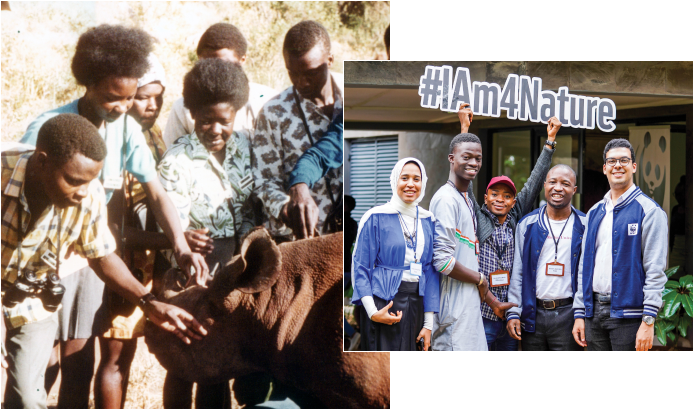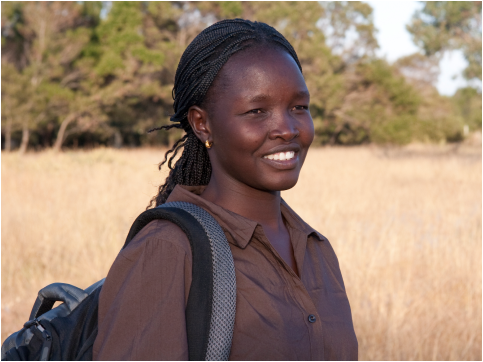 Expanding conservation higher education
Throughout our history, AWF has developed scholarship programs, fellowship opportunities, and hands-on mentorship to increase access to higher education. These programs have built a cadre of African conservation leaders, like Perez Olindo, one of our first scholarship recipients, who went on to become the youngest and first African director of the Kenya National Parks Authority.
Read more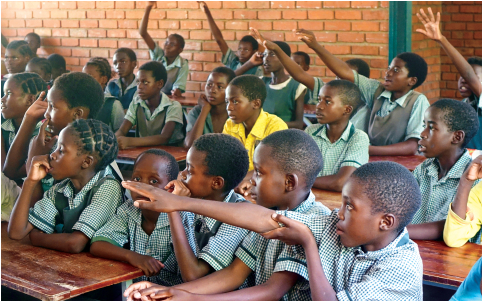 Building bright futures for kids and wildlife
From our earliest years, AWF believed in education as a way forward for conservation. Classroom Africa expanded this vision to include schoolchildren in some of the continent's most critical landscapes.
Read more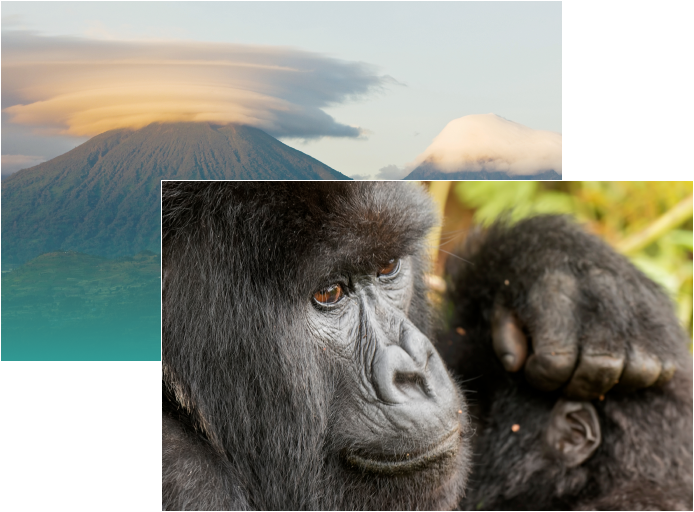 Studying Rwanda's mountain gorillas
The rebound of the world's precious mountain gorilla population from only a few hundred at the lowest point to over 1,000 today is one of conservation's most celebrated victories and a testament to the value of decades of investment in conservation leadership.
Read more
Understanding and safeguarding Africa's elephants
The Amboseli Elephant Research Project, one of AWF's earliest investments, would become one of the longest-running studies of wildlife behavior and ecology and the longest elephant study. It has gathered data on the life histories of more than 2,000 elephants, altering and enriching our understanding of elephant life.
Read more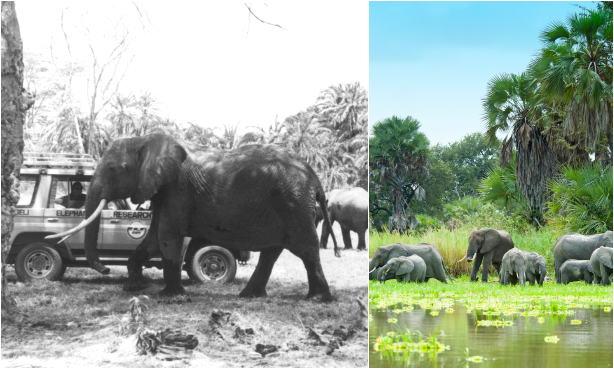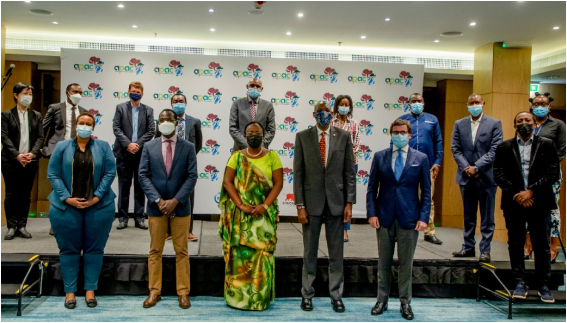 Bringing African conservation to the global stage
Since the start, AWF's mission has been fueled by the need to advance African-led policy and development agendas. Today, we are working to help African nations develop a united front for conservation.
Read more