Celebrating bonobo conservation on International Primate Day
Celebrating bonobo conservation on International Primate Day
By Rachel Emisave | September 1, 2022
About the Author
Rachel Emisave is African Wildlife Foundation's Communications Assistant based in the Democratic Republic of Congo.
More
The first time Epoko Loyenga Son saw a female bonobo with her young, he was shocked at how similar she was to a woman. "The mother was so caring that I literally had tears in my eyes seeing her nurture the infant bonobo," said the eco-guard working in the Iyondji Community Bonobo Reserve in the Democratic Republic of Congo (DRC).
As an eco-guard in this remote landscape, Epoko considers himself a guardian of wildlife — particularly of the endangered bonobo, a unique African great ape found only in the dense tropical rainforests of DRC. His team's work covers ecological monitoring, educating community members about conservation, and countering political insecurity in Iyondji in the bonobo distribution range of the 74,000-sq. km Maringa-Lopori-Wamba landscape.
In July 2022, the Iyondji Community Bonobo Reserve's eco-guards received an IUCN International Ranger Award announced at the historic Africa Protected Areas Congress (APAC). Epoko compares this high honor to receiving a military medal for defending his country in battle. "I am very happy and no words can express this joy. Today, I can say to myself that finally our efforts are not unknown," said Epoko.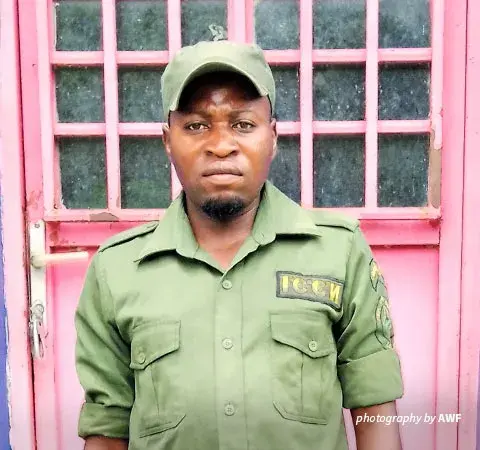 Gerard Bofeko, the Iyondji Community Bonobo Reserve site manager, noted that the challenges facing the protected area have evolved over the years. Management approaches, too, have adapted to deliver conservation outcomes and improve the standard of living for nearby communities. "Today, unlike in the past, more efforts are being made to place special emphasis on gender and human rights in order to create a climate of peace in conservation work ensuring that the rights and duties of everyone are respected," he said.
Working closely with the Institut Congolais pour la Conservation de la Nature (ICCN), AWF initiated and facilitated the creation of the Iyondji Community Bonobo Reserve in 2008 and remains a technical and financial partner of the protected area and ICCN. In addition, African Wildlife Foundation (AWF) support the training of eco-guards and biomonitoring to maintain the conservation status of endangered species like the bonobo and other. At the same time, AWF helps local communities develop alternative income-generating activities that limit habitat degradation and secure the integrity of the essential rainforest ecosystem.
These sustainable measures include starting sustainable agropastoral projects and providing microfinance for small-scale agroforestry. Additionally, AWF facilitates the organization of awareness meetings and the structuring of local conservation and development committees to encourage participation in decision-making.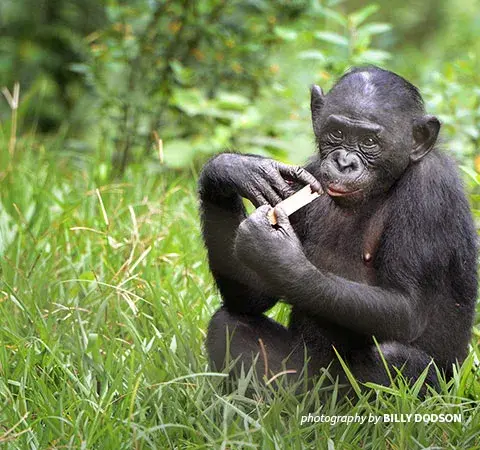 Since it was officially gazetted as a protected area in 2012, the Iyondji Community Bonobo Reserve has continued to contribute to conserving the bonobo's overall genetic diversity by linking two other protected areas in the landscape — the Luo Scientific Reserve and the Kokolopori Bonobo Reserve.
For Epoko, the reserve's committed eco-guard, his team's recognition at APAC makes this rich history more meaningful. The International Ranger Award represents the collaboration between the Iyondji Community Reserve's eco-guards, the ICCN, and the people. He said, "The award is a special effort of each eco-guard and member of the Iyondji community — and no one can take that away from us."
> Learn more about the Kigali Call to Action signed at APAC and how the declaration puts people at the center of conservation