Environmental policy expert: Africa's protected areas critical for development
Environmental policy expert: Africa's protected areas critical for development
By Harleen Sehmi | June 29, 2022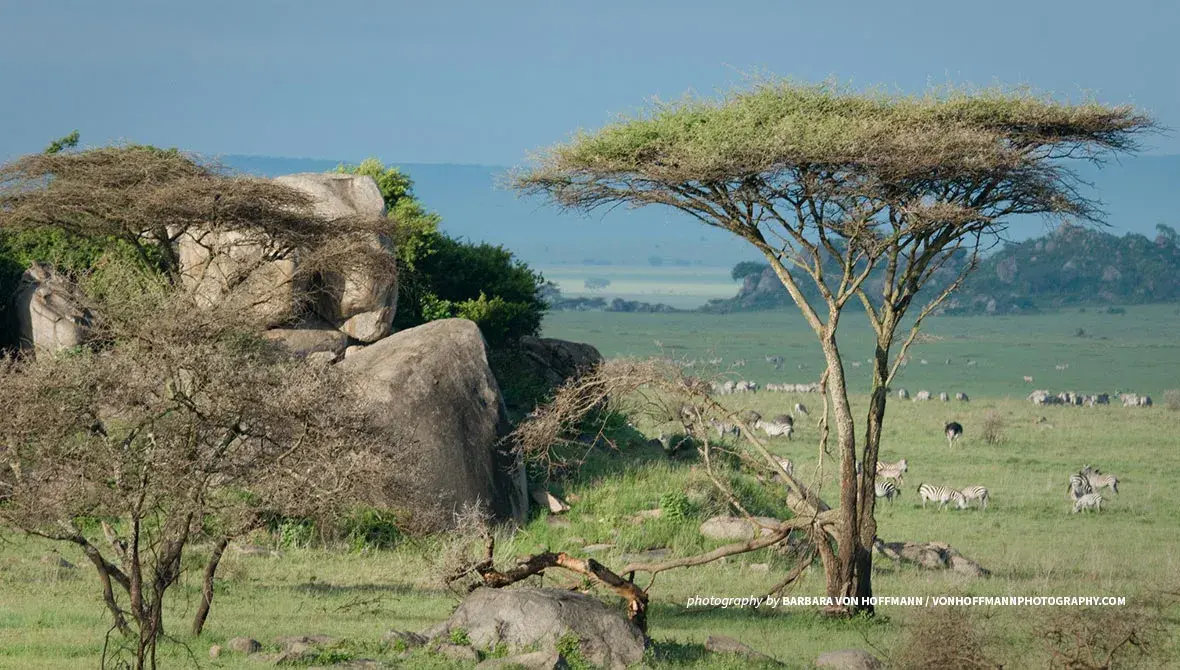 About the Author
Harleen Sehmi is the Senior Digital Content Officer at African Wildlife Foundation. She develops articles for AWF's website and publications, connecting audiences all over the world with the organization's work in diverse landscapes and showcasing the impact of community-centered conservation.& ... More
As African Wildlife Foundation's Vice President, Global Leadership, Frederick Kwame Kumah oversees strategic engagements with governments and multilateral institutions to strengthen Africa's environmental policies and cultivate African leadership in conservation. Pillars of AWF's 10-year vision, the interventions include creating platforms that unite key environmental actors across the continent, including African civil society organizations. With world leaders gathering to adopt the post-2020 global biodiversity framework and set other Convention on Biological Diversity targets at the 15th meeting later this year, this Africa-wide collaboration is essential.
Already, AWF's Global Leadership have facilitated and supported the convening of the Africa Group of Negotiators and regional youth networks ahead of previous biodiversity negotiations. In 2020, we established the African CSOs Biodiversity Alliance and the Africa Protected Area Directors platform, creating two distinct groups with a similar mandate to contribute to the conservation of Africa's wildlife heritage.
This year, AWF and the International Union for Conservation of Nature are joining forces to hold the inaugural Africa Protected Areas Congress. Ahead of the historic event at the Kigali Convention Centre from July 18-23, 2022, Fred shares why APAC is critical for the continent's development and biodiversity protection.
Why is AWF organizing the Africa Protected Areas Congress?
The driving force behind the Africa Protected Areas Congress is that Africa and African leaders must play a role in shaping the conservation agenda. The continent has been pregnant with this idea for too long, and we are finally putting it into motion through the Congress. APAC brings together Africans from different constituencies — from our highest leaders to our civil society, the private sector, youth and indigenous groups, and everything in between — to dialogue about the ability of conservation and nature to transform the continent developmentally.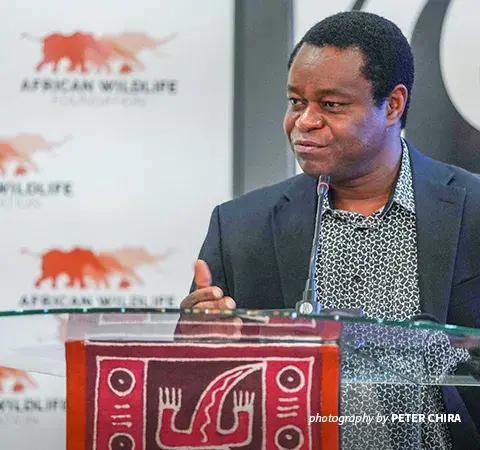 AWF strongly believes that the future of African development is in nature. By elevating the discourse of conservation and nature and articulating this point well, it is our hope that our leaders will jump on the bandwagon and make nature central to development. Apart from working alongside IUCN to ensure that the Congress represents the voice of Africa, we are also committed to building a movement that leads to transformation.
Why are Africa's protected areas so important?
Protected area authorities on the continent have responsibility for protected and conserved areas. In 2020, at the onset of the COVID-19 pandemic, AWF constituted a platform for protected area directors in Africa to bring them together in ways that shape a common narrative for conservation and also drive policies that work for them.
If we are able to work with the protected area directors, we are essentially working continentally and nationally as we have a more extensive view of the challenges facing protected areas. Because these officials sit at the nexus of protection and policy, they will help us shape policies that drive conservation forward.
Ours is the only platform that brings them together. In the next 10 years, the Africa Protected Area Directors should be a strong force, ideally established within the African Union so that their recommendations go directly to the African Ministerial Conference on the Environment so as to inform policy at different levels.
For now, one of our priorities in working with the Africa Protected Area Directors is to resolve conservation financing, which is one of the biggest challenges in conservation.
How do partnerships help mobilize resources for conservation in Africa?
At the height of the COVID-19 crisis in 2020, it became very clear that financing for conservation was too closely linked to resources that flowed through tourism and other forms of multilateral and bilateral funding mechanisms. Even though protected area authorities are still reeling from the drastic shortage of funds, the pandemic has given us the impetus to fix our financing model. No longer can conservation finance depend on people giving us handouts. There is a need to find a sustainable financing mechanism that supports the basic needs of protected and conserved areas.
At the Congress, we will join all stakeholders in deliberating on sustainable financing mechanisms and launch a new model for biodiversity funding: A Pan-African Conservation Trust (A-PACT). At the same time, we are urging African leaders and governments to prioritize and set aside adequate resources for conservation.
Biodiversity financing was also a key discussion point at the 4th meeting of the Open-Ended Working Group on the post-2020 global biodiversity framework in Nairobi, Kenya. As a founding member of the Africa CSOs Biodiversity Alliance, AWF joined 80 other organizations to propose a 'shared earth, shared ocean' framework that integrates people and nature through sustainable use. Together, we supported and promoted a number of revisions so that human well-being is included in targets of the post-2020 global biodiversity framework.
In the coming years, we endeavor for the Alliance to be recognized as the official platform for convening civil society organizations so that our 80 members become a thousand or more, and that we channel those voices constructively through this platform to different platforms globally and on the continent.
Where do you hope to see APAC in the next 10 years?
I hope to see the agenda that we set in Kigali grow and mature so that by 2030 the issues that we raise will have clear solutions. Additionally, I hope to see our funding mechanism A-PACT established, capitalized, and truly meeting the needs of protected and conserved areas on the continent.
> Register now for the inaugural African Protected Areas Congress