Have a single focus: Advice from award-winning wildlife photographer
Have a single focus: Advice from award-winning wildlife photographer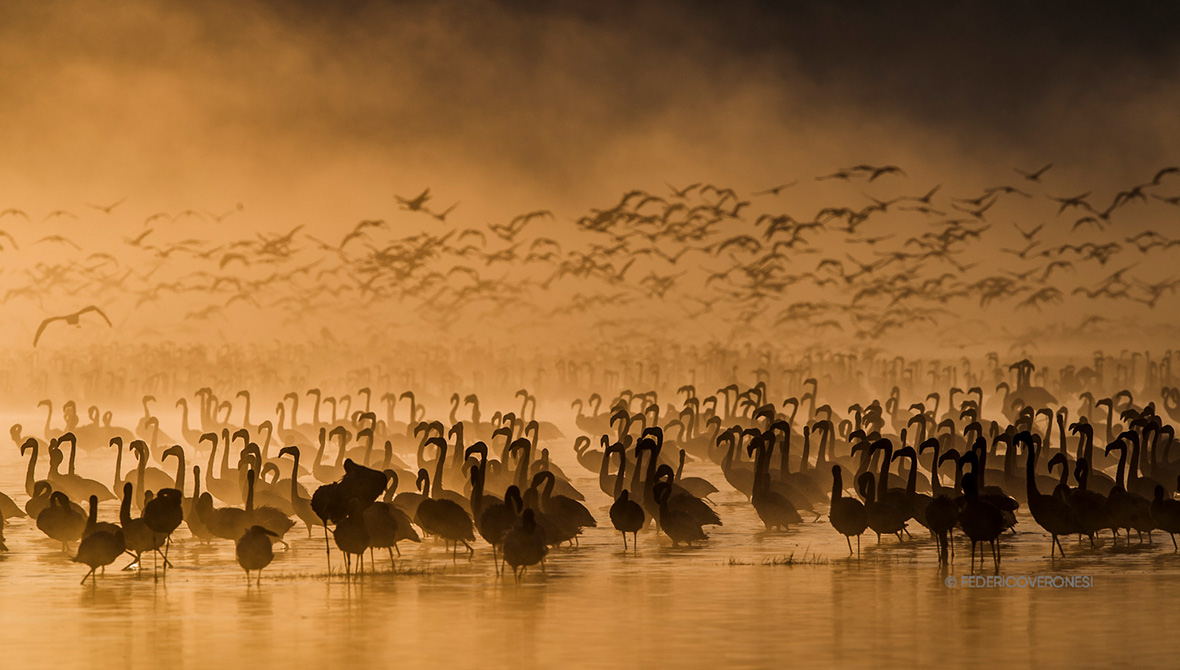 In "Cape Buffalo Fight," photographer Federico Veronesi captures a dramatic wildlife encounter in Kenya's Lake Nakuru National Park. A pair of headbutting buffaloes is a common sight across Africa's vast savannas, but Veronesi's stirring close-up stands out. His photograph received the Grand Prize at the 2011 Windland Smith Rice Awards by Nature's Best Photography, and Veronesi published his first photography book Light and Dust in 2015, following up with One Life in 2020.
Born in Milan, Italy, Veronesi started practicing photography full-time when he moved to the Maasai Mara in 2007 after four years working in Kenya's capital. He later became a licensed safari guide and continues to lead photographic tours to destinations in Kenya, Tanzania, Zimbabwe, and Namibia. As one of the judges of the inaugural Benjamin Mkapa African Wildlife Photography Awards, Veronesi shares how recognizing and supporting photographic talent impacts professionals and amateurs alike while spreading the message of wildlife conservation.
How would you describe the relationship between nature photography and conservation?
Nature photography plays a role in conservation in many ways. The primary is to bring nature into people's homes, thereby increasing the connection between people and wildlife. People will be keener to protect what they can see and what gives them positive emotions. On a secondary note, nature photography can be used as a fundraising tool to conserve threatened wildlife species or ecosystems. For instance, many photographers contribute directly to conservation through the sale of their work. On another level, the presence of photographers in the field looking for wildlife, whether they are in national parks and reserves or other protected areas, is a major deterrent against poaching.
Growing interest in wildlife photography in the last 10 years has certainly increased the number of people willing to visit Africa's parks and reserves. Photographers are more likely to spend more time in protected areas, leading to a significant contribution to the country's economy and, therefore, to conservation.
What are some of the challenges professional nature photographers face, and how has the pandemic impacted this work?
Contemporary wildlife photographers face many challenges if they want to make a living out of photography. Income from the direct sale of photographs has dwindled since the digital age, both due to fewer printed materials being produced and sold and the widespread availability of images. Furthermore, it gets harder and harder to produce never-before-seen images of wildlife. Another challenge is the huge increase in the number of photographers, leading to more competition. This is also an opportunity, though, as more and more photographers engage in photographic safaris, leading other photographers and sharing expertise.
The pandemic has had a significant impact on such excursions through the interruption of domestic and international travel. It has been impossible for many to go to the field to photograph, and for photo tour leaders, it meant the drying up of a major source of income.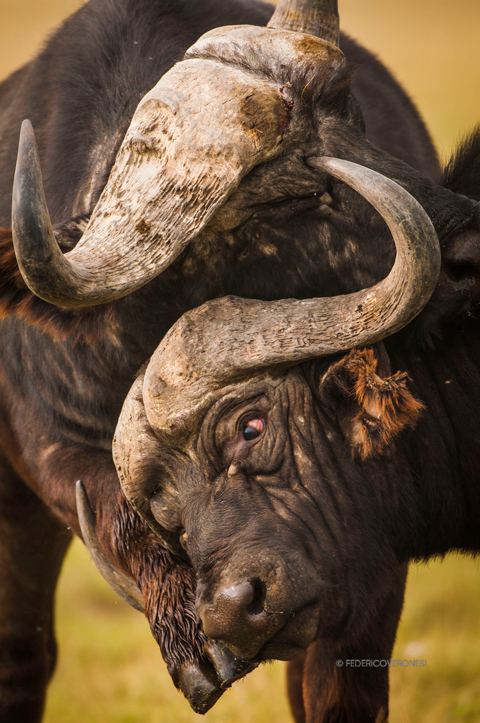 What was the impact on your career of winning an internationally reputed photography prize?
Winning the Grand Prize at the Windland Smith Rice Awards in 2011 certainly increased my recognition worldwide. My winning image was two fighting African buffaloes with locked horns was taken in Lake Nakuru National Park, Kenya. It is a vertical composition and very tight on their faces to accentuate the essence of the emotion of the moment. As the buffaloes went on fighting, I got closer and closer until their heads filled my frame. That is when the strongest images occurred. Again, the tension and drama of the conflict are strongly conveyed.
What is your advice to nature photographers?
My advice for photographers interested in nature and wildlife is to develop an intimate knowledge of your subjects. This means spending a lot of time with them — the only way to witness and capture great photographic moments. I would also suggest focusing on a particular wildlife species, specific individuals, or a single place. The same approach applies to one's photographic style. These elements contribute to building a cohesive portfolio of images, possibly held together by a story, and are a major breakthrough for professional photographers.
> Read about a safari guide's journey to wildlife photography