Integrating business and conservation for green growth in Africa
Integrating business and conservation for green growth in Africa
By Harleen Sehmi | July 4, 2022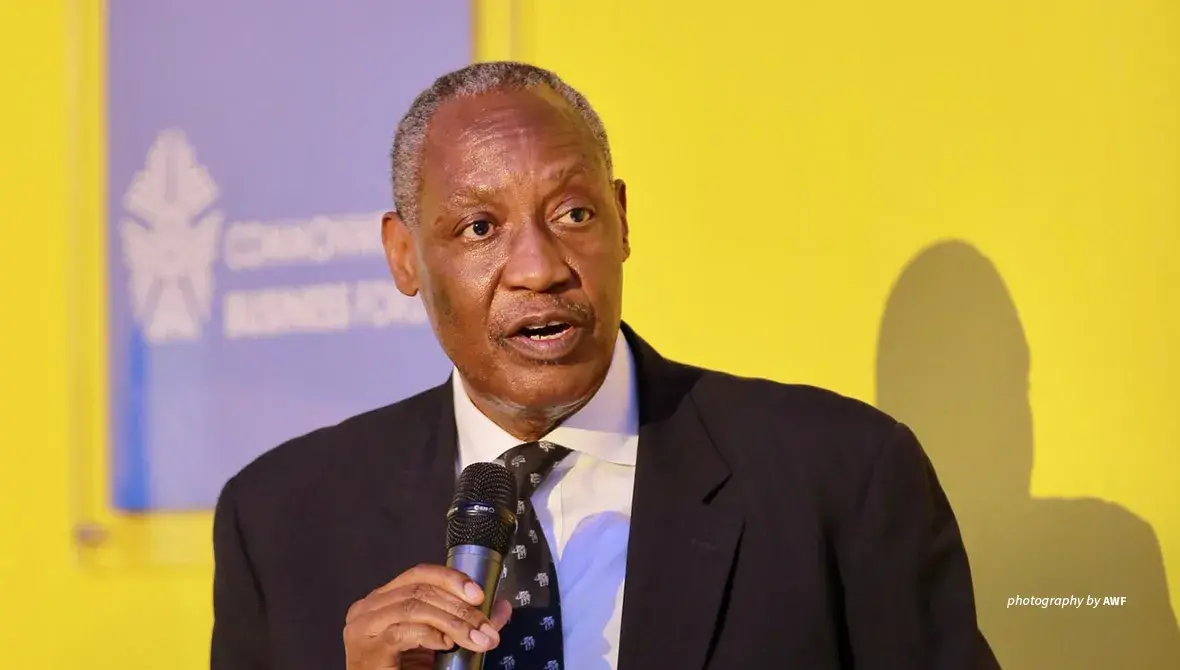 About the Author
Harleen Sehmi is the Senior Digital Content Officer at African Wildlife Foundation. She develops articles for AWF's website and publications, connecting audiences all over the world with the organization's work in diverse landscapes and showcasing the impact of community-centered conservation.& ... More
In his keynote address on nature-based solutions and private finance in conservation at the Commonwealth Business Forum in Kigali, Rwanda, African Wildlife Foundation CEO Kaddu Sebunya said, "We have incredible value in our natural resources that can be realized in non-extractive ways due to the changes in how business is being done these days."
Speaking at the AWF-hosted event at the Kigali Conference and Exhibition Village on June 22, 2022, Sebunya urged the government and business leaders present to rethink Africa's wealth as the future of the continent depends on protecting natural and renewable resources. "We must stop discounting nature and instead focus on financing protected areas and conservation areas as they are natural infrastructure," he concluded.
At the Commonwealth Heads of Government Meeting in Kigali, Rwanda this year, the Commonwealth Business Forum was the first time business leaders and governments gathered since COVID-19. In line with the theme of CHOGM to deliver a common future, the business forum focused on "A Global Reset," posing the question of how the Commonwealth can rebuild the global economy after the pandemic.
For the African Wildlife Foundation, conserving Africa's wildlife and natural landscapes has always been the answer, particularly now as climate change and biodiversity loss alarmingly threaten the continent's essential ecosystems. Over the decades, we have integrated conservation and business, working with governments, communities, and the private sector so that people can reap the benefits of safeguarding their natural heritage.
The session on private sector investments in nature-based solutions included a panel discussion with experts including Andrea Athanas, AWF's Senior Director, Business Engagement & Europe and Emery Rubagenga, AWF board member and CEO of Ishango Investment Ltd. The event covered innovative small-scale enterprise models that embed conservation values into business through context-specific programs. For instance, AWF has linked conservation to sustainable cocoa farming in Dja in Cameroon. In this biodiversity haven, we are also helping communities to collect non-timber forest products that they process and sell for cosmetics and other uses.
Embracing sustainable tourism as a nature-based solution
Sustainable tourism is another successful approach for delivering positive conservation impacts in essential ecosystems while boosting economic development, both at the local and national levels.
At the Commonwealth Business Forum on June 22, 2022, Sebunya joined a panel of conservation and travel practitioners exploring tourism as a significant growth industry across the Commonwealth. He noted that conservation is the foundation for tourism in Africa, much of which is driven by iconic wildlife and stunning landscapes found only on the continent. As such, addressing the gaps in funding for conservation in Africa is imperative to securing and enhancing the continent's tourism product and thereby promoting sustainable development.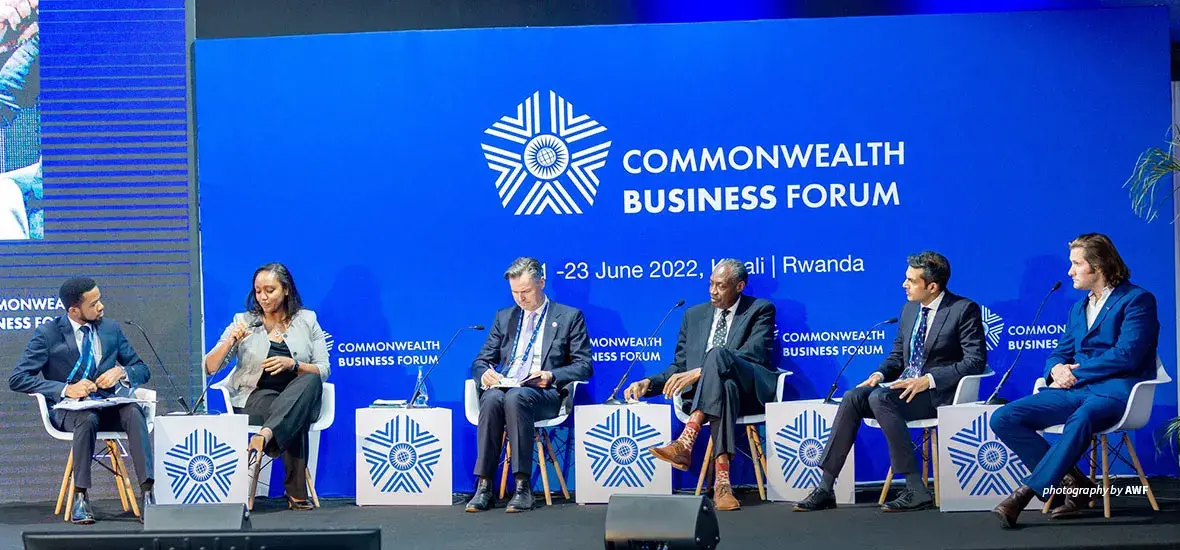 According to the UN World Tourism Barometer, international arrivals to Africa show a 51 percent year-over-year increase as of January 2022. The slow return to pre-pandemic levels is a reminder that the tourism industry — and conservation by extension — is prone to external shocks. In the panel discussion, Sebunya highlighted AWF's history of partnering with tour operators and tourism enterprises and engaging people living around protected areas by setting up community-owned lodges like Sabyinyo Silverback Lodge in Rwanda.
However, he held that tourism should not be the only sector linking conservation and development, citing sustainable agriculture and fishing, information technology, renewable energies, trade, and trasnport as viable green investment options that can also provide livelihood opportunities for women and rural youth.
To further explore the value of Africa's protected and conserved areas in Africa's sustainable development, AWF, in partnership with the International Union for Conservation of Nature, is hosting the first Africa Protected Areas Congress at the Kigali Convention Centre from July 18-24, 2022. The historic event features plenary sessions, debates, and high-level discussions around the challenges facing Africa's protected areas and promotes African-led solutions. One of the solutions involves the development of a A Pan-African Conservation Trust — a sustainable financing mechanism that serves to address funding gaps and build the long-term resilience of protected and conserved areas in Africa.
> Learn more about the Africa Protected Areas Congress and A-PACT from an environmental policy expert