Where We Work:
Rwanda
Rwanda's government has developed mountain gorilla tourism into a world-class product vital to Rwanda's economy. However, the expanding gorilla population requires more forest, even as the surrounding agrarian communities seek diversified, expanded economic opportunity. Rwanda's answer is conservation investment that builds community resilience, creates jobs, and grows the economy.
We are the Rwandan government's partner of choice in its flagship program to restore Volcanoes National Park (VNP). The way forward is to put people at the heart of a pioneering plan that will enhance community livelihoods and resilience while restoring the park to give gorillas more room.
The groundbreaking plan, which could serve as a global model for habitat restoration, calls for the following:
Transition the economy of the Volcanoes landscape through investments in high-value crops agriculture, tourism, forestry, and other nature-based industries
Restore degraded portions of Volcanoes National Park [approximately 3,740 hectares (37.4 square kilometers) ]
Improve the socioeconomic opportunities and benefits for more than 17,000 Rwandans (3,400 families)
Improve sustainable, conservation-based tourism experiences and economic benefits for Rwanda and Rwandans
Create a land-use buffer of 6,620 hectares
AWF in Action
Providing opportunity for people and gorillas
In 2018, we took the first step in this groundbreaking endeavor by donating 27.8 hectares of land to the Rwandan government—which added it to the park, for the first expansion in 30 years.
Learn about the park restoration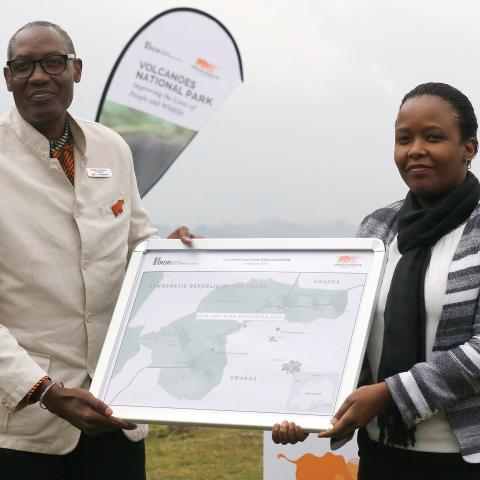 Bamboo restoration: win-win solutions
AWF has collaborated on ecosystem restoration with the Rwanda Development Board and Eco Planet Bamboo Rwanda, planting bamboo on the 27.8 hectares we donated to the Rwandan government in 2018. In addition to preventing soil erosion, bamboo provides eco-friendly building materials, furniture, small crafts, and more to local communities. This project exemplifies how restoration can be used to foster resilience and economic opportunities.
Learn about the benefits of bamboo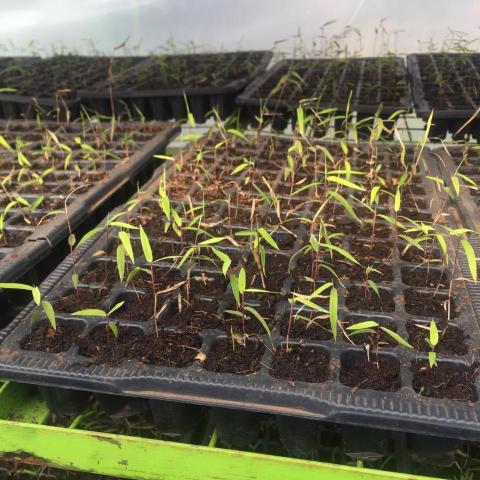 We work with the people of Rwanda for wildlife. Our strategic, implementing, and funding partners include:
Wildlife We Are Protecting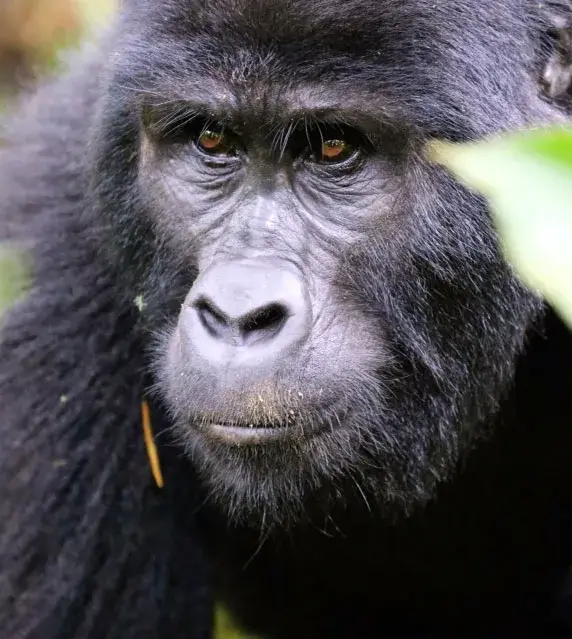 We're supporting and monitoring populations of mountain gorillas in the Virungas Landscape. Other species that benefit from our conservation interventions in this landscape include the golden monkey, spotted hyena, buffalo, savanna elephant, black-fronted duiker, and bushbuck.
By the Numbers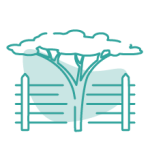 39,604 Number of hectares protected and/or with improved conservation status due to AWF interventions beginning in 2016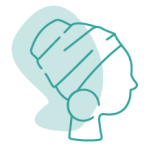 212,665 Number of people benefiting from AWF's conservation efforts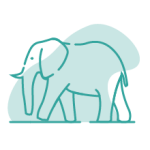 2 of 2 Wildlife populations supported by AWF that are stable/increasing