Cameroon
Where We Work:
Cameroon
Unsustainable development and poaching threaten the rich biodiversity of this Central African country known as "Africa in miniature." To sustain Cameroon's natural heritage, we combine policy engagement with people-centered, rights-based conservation, collaborating with communities to develop innovative conservation solutions.
Our holistic field programs aim to deliver results that align with the Cameroon government's sustainable development aims. Activities include:
Developing alternative livelihoods such as cocoa-based agroforestry, which generates revenue, produces food, and cosmetic products
Supporting local communities and Indigenous people in the sustainable management of natural resources
Increasing the effectiveness of anti-poaching efforts by providing tracking technology and equipment to rangers and community scouts
Conducting biomonitoring to inform management decisions
Creating and supporting a network of local ambassadors who mediate and strengthen communications around resource conflicts
Our conservation efforts in three landscapes benefit endangered and at-risk species including forest elephants, western lowland gorillas, and leopards.
Cameroon
Faro
Campo-Ma'an
Dja
Priority Landscapes
We work with the people of Cameroon for wildlife. Our strategic, implementing, and funding partners include:
Wildlife We Are Protecting
By the Numbers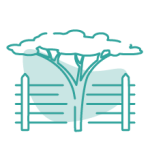 1,120,000 Number of hectares protected and/or with improved conservation status due to AWF interventions beginning in 2016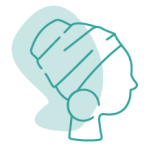 259,380 Number of people benefiting from AWF's conservation efforts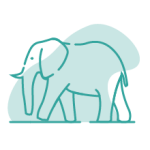 5 of 6 Wildlife populations supported by AWF that are stable/increasing