Where We Work:
Ethiopia
Wildlife trafficking, habitat degradation, and limited access to quality education all pose obstacles to conservation in Ethiopia. We support counter-wildlife-trafficking work in hotspots around Addis Ababa, and we help protect the distinctive highland ecosystem of the Simien Mountains through livelihood projects and other activities.
Ethiopia
Simien Mountains
Priority Landscapes
AWF in Action
Strengthening wildlife and habitat monitoring
Establishing a scientifically robust monitoring system to indicate wildlife numbers and population trends is vital for the long-term conservation and management of wildlife populations. We developed a monitoring protocol for key species and habitat in Simiens National Park, and we've equipped staff to analyze long-term field data to inform conservation interventions. But that is just the start of how we work towards positive conservation outcomes in a region that has been challenged by insecurity.
See our work in Simien Mountains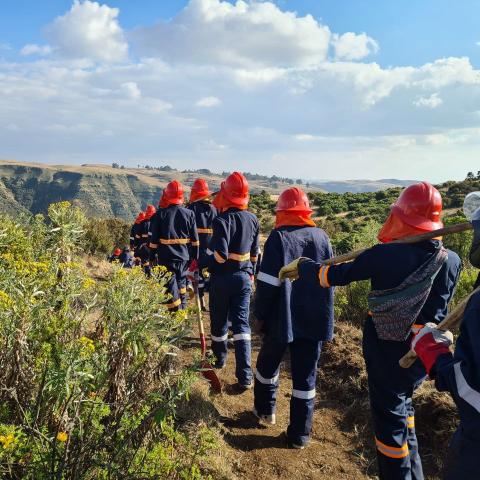 Bolstering wildlife law enforcement
In Addis Ababa, we hold workshops to educate officers, prosecutors, and judges about wildlife crime laws through our wildlife judicial and prosecutorial assistance training program. We also provide training to help officials investigate crimes, work crime scenes, store and manage evidence, and testify effectively in court. Additionally, we monitor court case trends and support wildlife authorities in deploying canine detection units to help intercept illegal wildlife products at key transit hubs.
Learn more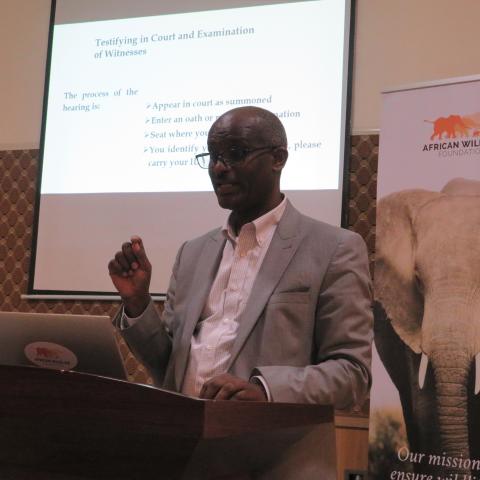 We work with the people of Ethiopia for wildlife. Our strategic, implementing, and funding partners include:
Wildlife We Are Protecting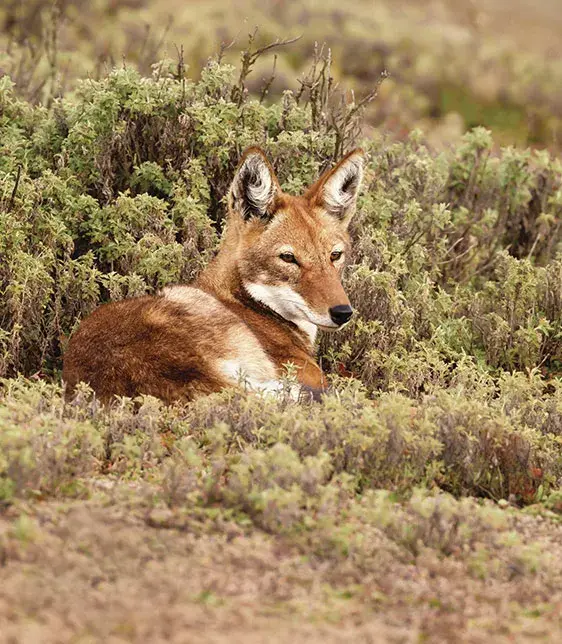 We're supporting and monitoring populations of Ethiopian wolves in the Simien Mountains landscape. Other species that benefit from our conservation interventions in this landscape include the Walia Ibex, gelada baboons, colobus monkey, klipspringer, and Menelik bushbuck.
By the Numbers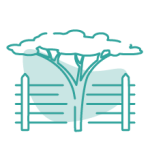 437,000 Number of hectares protected and/or with improved conservation status due to AWF interventions beginning in 2016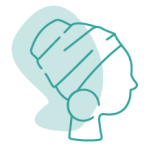 2,427 Number of people benefiting from AWF's conservation efforts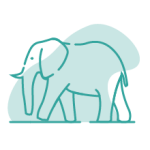 3 of 3 Wildlife populations supported by AWF that are stable/increasing