2021 in review: AWF makes history in 60th year
By Harleen Sehmi | January 7, 2022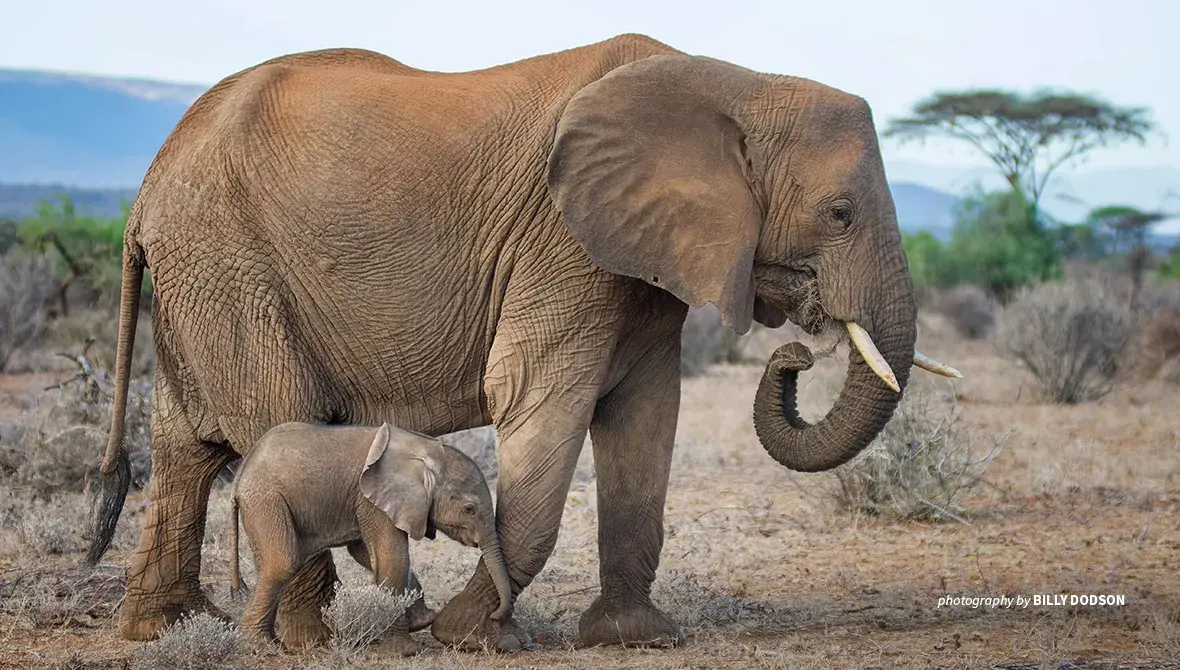 About the Author
Harleen Sehmi is the Senior Digital Content Officer at African Wildlife Foundation. She develops articles for AWF's website and publications, connecting audiences with the organization's work in diverse landscapes and showcasing the impact of community-centered conservation.
...
More
Months into the COVID-19 pandemic, before the world could grasp the looming global crisis, African Wildlife Foundation launched its pioneering Strategic Vision. In 2021, we doubled down despite the challenging and ever-changing conditions and delivered a remarkable year of firsts — all while commemorating 60 years since our founding. As we revisit some of our biggest wins this year, it is clear that building back better requires innovative partnerships and an engaged society that prioritizes conservation as integral to the prosperity of all Africans.
Launching AWF's 60th anniversary celebrations
October 2021 marked AWF's sixth decade on the continent, a milestone that we are celebrating for the next year by showcasing our rich history of visionary conservation leadership. As we enter our 60th year, in alignment with our vision, we intend to use this anniversary to celebrate past success, as well as, put the spotlight on the severity of current threats and our solutions to protect wildlife and wild lands for the future.
We kicked off our special anniversary celebrations with a reception and prize ceremony for the inaugural Benjamin Mkapa African Wildlife Photography Awards on October 28, 2021 at the Nairobi National Museum in Kenya. Over the course of our 60th year, we will continue to showcase our expertise in addressing the unique challenges facing the continent as well as the ability to draw on deep relationships with communities, the private sector, and local and national government authorities.
> Learn about AWF's legacy in supporting African leadership
Mkapa Photography Awards: Bringing Africa to the world and the world to Africa
The inaugural Benjamin Mkapa African Wildlife Photography Awards, named to honor one of Africa's most principled leaders and conservationists, H.E. Benjamin Mkapa, drew nearly 9,000 submissions from wildlife and nature photographers from 50 countries across the world, including 10 countries in Africa. Serving as President of Tanzania from 1995 to 2005, H.E. Mkapa was also a member of AWF's Board of Trustees. He began his career as a journalist, and understood the importance of educating the public on important conservation topics.
Judged and reviewed by an international, recognized, and experienced panel, the grand prize winner and category winners received cash prizes and a Shona elephant. The collection of 79 winning images and highly honored entries is on display up to January 2022 and will be published in a special edition of Nature's Best Photography magazine. As AWF celebrates 60 years of conservation leadership over 2022, the Mkapa Awards winners will also be featured in a year-long traveling exhibition through Africa, North America, Asia, and Europe.
> See the winning wildlife photography
Convening Africa's protected area directors for first meeting
As the COVID-19 pandemic worsened the biodiversity financing gap across the continent, the IUCN World Commission on Protected Areas joined forces with AWF and other conservation partners to establish the Africa Protected Areas Congress. In April 2021, the Government of Rwanda announced the launch of the congress — the first-ever meeting of African leaders, conservation organizations, and civil society groups to come together as a united front and discuss the continent's conservation agenda. The Rwandan government will host the inaugural Africa Protected Areas Congress from March 7-12, 2022 in Kigali.
Ahead of the historic meeting next year, AWF in November 2021 convened protected area directors in Nairobi, Kenya for intensive week-long deliberations on sustainable financing mechanisms, chiefly the formation of a A-Pan African Conservation Trust (or A-PACT) as a safeguard against financial shocks and to center biodiversity conservation in development goals outlined in the African Union's Agenda 2063.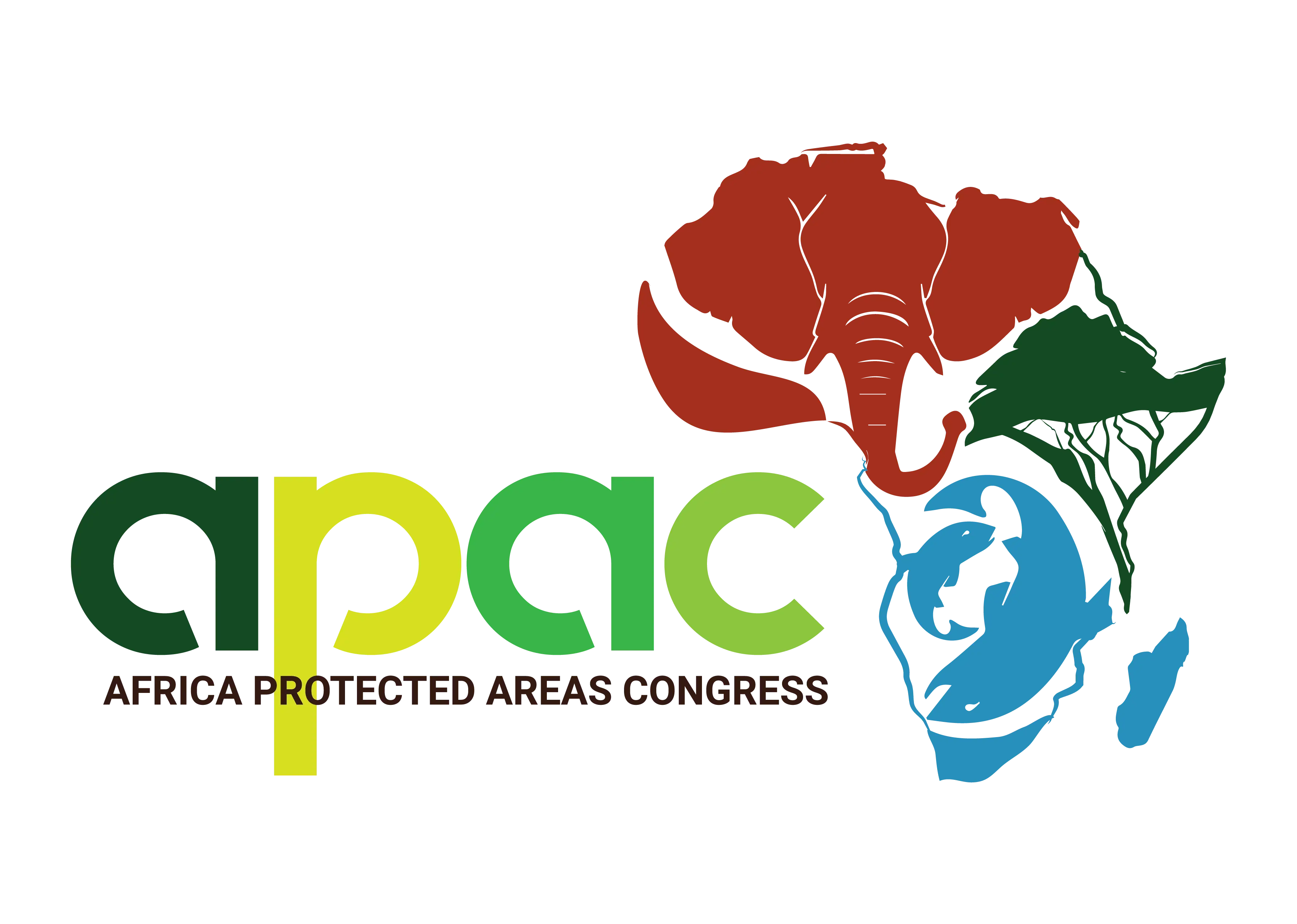 > Find out more about the organizations supporting the Africa Protected Areas Congress
Welcoming two former African leaders to AWF's global board of trustees
As of December 2021, H.E. Issoufou Mahamadou, former President of Niger, and H.E. Hailemariam Desalegn, former Prime Minister of Ethiopia will share their exceptional expertise with AWF as conservation champions and global leaders.
In Niger, H.E. Issoufou, is working through his foundation to restore the Great Green Wall and stem desertification in the Sahelian region. He received the 2020 Mo Ibrahim African Leadership Award for his efforts to mitigate climate change. H.E. Hailemariam has supported remote protected areas in his country and creates opportunities for local communities to benefit from wildlife conservation through sustainable enterprise. He is also committed to developing innovative financing models for conservation across the continent.
> Learn how the new trustees will advance AWF's strategic vision for conservation
Recognizing the brightest young conservationists in Africa
In March 2021, AWF announced the first-ever Top 100 Young African Conservation Leaders List, forming a community of youth experts from various fields who are providing hands-on solutions to wildlife conservation and environmental issues.
Working alongside the Africa Alliance of YMCAs, World Organization of the Scout Movement, and the World Wildlife Fund, AWF launched a year-long program of educational events and mentorship opportunities for the Top 100 conservation leaders to elevate their meaningful work. Coming from 23 countries in Africa, the young experts are gaining knowledge and skills to improve their initiatives while they utilize networking and resource mobilization opportunities.
> Find out how the young leaders are making a difference
Boosting counter wildlife trafficking operations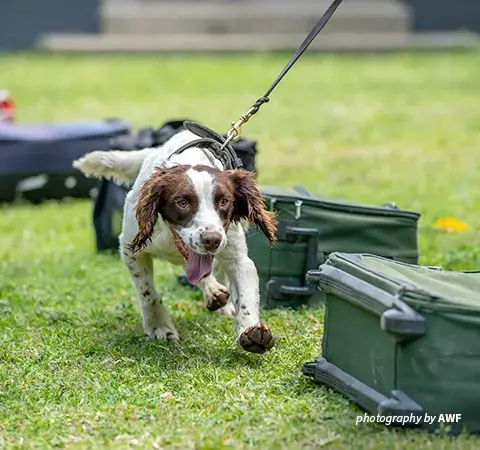 As the travel industry recovers from the COVID-19 pandemic, AWF's tracker dogs have become even more integral in the fight against wildlife trafficking. The dogs, deployed to major transport hubs in Kenya, Uganda, Tanzania, Mozambique, and Botswana, have been busy, as evidenced by these statistics for the period between July and September 2021.
In Kenya, the dogs searched 605 flights, 3.8 million pieces of luggage, 80 trucks, and 95 buses. No wildlife contraband was found. In Tanzania, the dogs searched 1,245 flights, 36,786 cargo items, and 118,149 pieces of luggage. The teams found 33.5 kilograms of raw ivory and arrested seven suspects. In Uganda, the team searched 1,094 flights, 1.5 million cargo items, and 20.2 million pieces of luggage. They also conducted three intelligence operations, resulting in the arrest of one person and the recovery of 741 kilograms of raw elephant tusks. In Botswana, the team searched 1,432 pieces of luggage and 1,362 vehicles. They found elephant tusks, elephant feet, game meat, unlicensed rifles, and expired hunting permits. Thirteen persons were arrested. In Mozambique, the team searched 95 flights, 4,890 cargo items, and 42,100 pieces of luggage. No wildlife contraband was found.
> Find out AWF's cybercrime investigations unit uncovered ivory poaching in Uganda
Adopting a baby elephant in Kenya
AWF supported Magical Kenya's inaugural Tembo Naming Festival at the world-famous Amboseli National Park, becoming the proud parent of a 1-year-old female elephant. She was christened Namayiana, which translates to 'blessings ahead,' in honor of AWF's strategic vision.
Over 20 elephant calves were adopted by organizations, corporations, and individuals for US $5,000 per elephant to generate additional funding for elephant conservation in Kenya.
> Learn how AWF supports elephant populations in Kenya
Supporting Africa's storytellers to spread the message of conservation
Recognizing that Africans better understand the continent's needs and are best poised to tell stories that drive African-led solutions to current conservation challenges, AWF teamed up with Jackson Wild to create the African Conservation Voices Media Labs. The initiative provides mentorship and training opportunities for video storytellers with an interest in conservation. Starting with a pilot session in Kenya in March 2021, AWF plans to deliver the program in Rwanda, Uganda, and Zimbabwe. At the Jackson Wild Summit in October, AWF sponsored the Global Voices Award.
At the same time, AWF has also been working with Kenyan communications firm Distory to train environmental journalists across the continent. So far, media professionals from different regions have attended trainings in Kenya, Cameroon, and Zimbabwe.
> Read more about the recent workshop targeting journalists in Southern Africa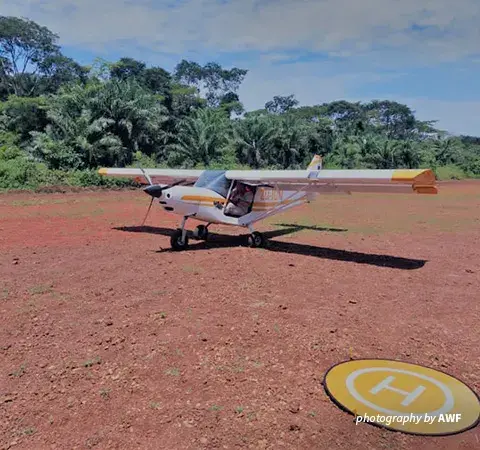 Delivering game-changing equipment to remote landscapes
In the Democratic Republic of Congo's Bili-Uele, a new two-seater plane is helping AWF's field team continue wildlife conservation operations in the vast forest complex. Until the plane was delivered in October 2021, logistics for critical anti-poaching patrols and biomonitoring activities were fraught, owing to a poor road network and long distances.
Far afield in Zimbabwe, AWF handed over a 12-seater, state-of-the-art boat to the Zimbabwe Parks and Wildlife Management Authority in August 2021. Fitted with sensors that allow it to detect human activity on the river day and night, the boat will improve patrol efforts on the Zambezi River. The boat is named after Agrippa Nhamo, a wildlife ranger killed by poachers in 1989 while protecting rhinos in the Zambezi Valley.
> Read more conservation success stories from the field in our 2021 roundup newsletter, AWF on The Ground